By Sarah A LoBisco, ND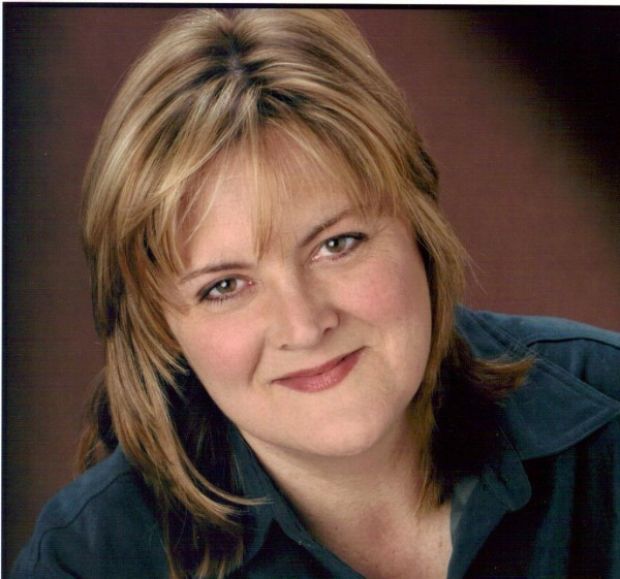 I had the distinct privilege of interviewing actress Megan Cavanagh regarding her role as Earth Mother in GFour Productions' Menopause the Musical.  I wanted to get Megan's perspective on the musical, her character, and her thoughts on "the change" that might have influenced her portrayal.
I was specifically interested in whether integrative medicine was represented and how it was portrayed in the production. Interestingly, Megan explains how Earth Mother happens to be a holistic herb-loving character. In a Beach Boy melody, she sings about her preference for St. John's Wort over Prozac. Earth Mother is also health food conscious and expresses her preference for organic foods over genetically modified ones.
When this part was written in 2001, Earth Mother's choices were not intended to be a statement on integrative therapy.  Eleven years ago, Jeanie Linders' musical wasn't under the current political and emotional charge regarding action movements for GMO labeling and health care reform. "In 2004, when I first started in the musical these lines were more of a joke than the hot topic they are now," Megan explained.  This changes the way Earth Mother may be viewed by the audience today verses when her character was first born.
Megan does describe herself similar to her character in one aspect. She doesn't like to "take a lot of pills". However, Megan admits that she herself struggled with hormonal issues. In 2010, she underwent a complete hysterectomy due to medical complications. Therefore, Megan was forced into surgical menopause at 50 years of age and presented with the instant menopausal symptoms that come with fluctuating hormonal levels. This led us to a discussion on the pros and cons of hormonal replacement and the difference between bio-identical hormones and synthetic ones.
"At fifty years old, knowing your uterus is gone and you are heavy into crone-dome, you are beyond middle age now. It's weird because I think of myself as being younger than I am." Megan was introduced to hystersisters.com, an online support group for women going through hysterectomies. She found it very helpful in dealing with her body's change.
I began thinking about how support systems modulate hormones and other aspects in hormonal balance relating to menopause such as:
1. How the liver and kidney (or skin if bio-identical creams) transform hormones into differing metabolites with different hormonal potencies. This is all dependent on various individualized predispositions and life factors.
2. How stress and balanced blood sugar play a major role on hormonal bioavailability and estrogen dominant patterns.
3. How our culture's weight obsession and hatred of the "muffin top" might influence hormonal swings. This beautiful belly is meant to be compensation from Mother Nature to up our estrogen dose by production of hormones via fat cells. (Caveat here-unhealthy amount of fat from bad food choices, inflammation, or stress-induced blood sugar or hormonal fluctuations do not make for a balanced biochemical belly.)
Unfortunately, many women think the wave in hormonal symptoms is inevitable. This led our conversation into the other aspect on how our stress-filled culture might impact the rising hormonal issues that women in America suffer today.  Therefore, this led me to the big question….
I asked Megan her viewpoint on if the inevitable symptoms of menopause portrayed in the musical.  While these symptoms are certainly common, do they have to be true for everyone?
I shared with Megan how some cultures don't experience menopause symptoms as ours does. In Japan, they didn't even have a word for "hot flash" until recently. In their culture, menopause is not portrayed so unfavorably. In fact, many women experience a cold shift in temperature. 
Dixie Mills, MD, a women's integrative health expert explains:
In fact, the esteemed American Journal of Medicine published an article in 2005 entitled "A universal menopausal syndrome?" Guess what? They concluded that there was no evidence of such a syndrome! There were too many variables in reporting and too many worldwide clusters of different symptoms. While hot flashes were the most common symptom, they were not universally linked to other psychological or physical ones. Many other complaints such as depression, headaches, irritability and memory loss were found to be equally shared among both sexes, and others were felt to be more accurately portrayed as "aging" symptoms.
Furthermore, our culture's perspective on the menopausal change differs. In indigenous cultures:
Menstrual blood has the power to create life in the womb, so when women reach the age of retaining their "wise blood," they cross the threshold into "wise womanhood" by keeping their wise blood within. At this point they become priestesses and healers — the spiritual leaders of their communities.
Megan's friend has a theory that she thinks about often as well might have impact on hormones. She believes women's bodies begin expressing their discontent after fifty years of living on a planet so disconnected to its roots. This leads our bodies to talk back in symptoms. Megan thinks she sounds "crazy" for seeing some validity in that things such as EMFs and technology impact our health. I explain how it's not "crazy" at all. I've seen how these technology stresses, in excess, effects hormones and the body's biochemistry.
All these aspects are things to contemplate, but don't do it during the musical! Megan must sense my serious nature.
She warns me that this show is not something to be too serious over. It's meant to join women in laughter and empower them in the knowledge that they aren't alone!
"The biggest thing about the musical is that it's a great time. Your cheeks will hurt and your ribcage will be bruised. It's a good time!"
Megan has been part of the musical since 2004. What keeps her coming back?
Megan lists a few reasons:
The show is the first to bring boldly to the forefront the topic of menopause. "Women are not talking about it out loud very much, even to each other. Due to the aging population, more and more women are experiencing it."
After the show, women have come up to Megan in appreciation. It's the first time they were able to laugh about their symptoms and forget their troubles. It provides a platform for those that have been through the change and have never felt safe to discuss it. It is this powerful reaction that draws Megan to continue season after season as Earth Mother.
"During one scene, I'll be backstage watching the women's reaction. I love to stand in a booth and let the wave of laughter wash over me.  I'm very lucky to be doing what I love to do and working with the show for nine years. All I want is to bring joy to people whenever I'm working." This is how Megan helps people, she explains. It's similar to how I feel when I empower my clients to see they aren't alone and they have power to change how they perceive their bodies.
I thank this talented and compassionate actress for her contribution to healing. Laughter is the best medicine.
ABOUT MEGAN CAVANAGH and MENOPAUSE the MUSICAL:
MEGAN CAVANAGH is well known for her role as Marla Hooch, from the movie A League of Their Own. Megan also had roles in Robin Hood: Men in Tights, For Richer or Poorer, That Darn Cat, and the Academy Award Nominated Animated Feature Jimmy Neutron: Boy Genius.  Megan has guest starred on a variety of television programs including Home Improvement, Friends, Will & Grace, Just Shoot Me, West Wing, ER, and many others.  She currently stars on LOGO's Exes & Oh's.  Megan has performed in Menopause the Musical for nine years, 3 years after its debut in 2001 in Orlando, Florida. She is a proud member of Actors Equity Association since 1987. She is originally from Chicago, Illinois and lives in Los Angeles, California with her son and partner.
Menopause The Musical® is written by Jeanie Linders and directed by Seth Greenleaf and choreographed by Daria Melendez. Besides Megan, the all-female cast also includes Roberta B. Wall (Iowa Housewife), Kimberly Vanbiesbrouck (Soap Star) and Fredena J. Williams (Professional Woman). The musical recently celebrated its 3,000th performance and was named the longest-running scripted production in Las Vegas.
 It will be showing in the following areas in our region:
Great Barrington, MA: (413) 528-0100 or http://www.mahaiwe.org/comedy.html. Group discounts of 10+ are available by calling 888-686-8587 x3.
For more information, visit www.MenopauseTheMusical.com.
To participate in the free ticket giveaway, visit my homepage at www.dr-lobisco.com and look for updates on my Facebook page.
For some integrative tools for dealing with hormonal shifts, see my upcoming blog on Saratoga.com.
References:
Mills, Dixie. Menopause & Perimenopause: A look at menopause across cultures.WomentoWomen.com. Modified 6/2/2011. http://www.womentowomen.com/menopause/menopauseacrosscultures.aspx. (Accessed 7/15/2013).
Melby, M. 2007. Chilliness: A vasomotor symptom in Japan. Menopause, 14 (4), 752–759. URL (abstract): http://www.ncbi.nlm.nih.gov/sites/pubmed/17538512 (accessed July 15, 2013).
Melby, M., et al. 2005. Culture and symptom reporting at menopause. Human Reproduction Update, 11 (5), 495–512. URL (full text): http://humupd.oxfordjournals.org/cgi/content/full/11/5/495 (accessed July 15, 2013).