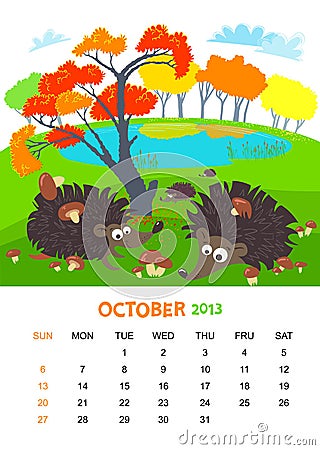 The time for our little ones to be spoofed by "spookables" is coming to a close and the day light hours are growing shorter. With the transition into more indoor activities, what better time to settle in and catch up with all the health read emails crowding your inbox?
 If you've been waiting for an opportunity to sort through what's been missed in the category of wellness, you're going to love this post, because I've done it for you. Think of it as your own treat, with no tricks or resultant cellulite attached!
Below, I've highlighted the headliners and provided the "skim-through" summaries for my October 2013's compilation of Top Holistic Health Reads. I've also provided the source, so you can dive in deeper on the topic if you want more yummy info.
This Month's Installment of Health News Includes:
HEALTH: Health Care is 3rd Leading Cause of Preventable Death, The End of Blockbuster Drugs, Health Insurance Exchange Opens, Treating People Not Labs, Air Pollution and Cancer, The Genetics of Cancer, The Validity of Acupuncture, How Sleep Helps Clean the Brain, What is Healthy Obesity?, Third Choose Wisely Recommendations Released, and DEXA Scan Repeat Not Helpful to Prevent Fracture Outcomes, Relieving Pain at the Tips of Your Fingers

NUTRIGENOMICS: Krill Oil for the Brain, Study: Breastfeeding Prevents Alzheimer's, Lifestyle Effects on Length of Life and Prostate Cancer Outcomes
DRUG UPDATES:Are Antibiotics Causing Violent Episodes, The Side Effects of Statins, Exercise May Be the Best Drug, FDA Approves OTC Nasal Steroid, An Update on Flu Vaccine Research, The Dangers of Certain Antibiotics, and a Common OTC Pain Pill is Frequently Overdosed
HEALTH 
Health Care is the Third Leading Cause of Death in U.S.
Preventable medical mistakes are the third-leading cause of death in the US, right after heart disease and cancer. In all, preventable medical mistakes may account for one-sixth of all deaths that occur in the US annually

According to the latest estimates, between 210,000 and 440,000 Americans die from preventable hospital errors each year

The US has the most expensive health care in the world. It spends more on health care than the next 10 biggest spenders combined, yet ranks last in health and mortality when compared with 17 other developed nations

An estimated 30 percent of all medical procedures, tests and medications may be unnecessary – at a cost of at least $750 billion a year

Once you're hospitalized, you're immediately at risk for medical errors, so one of the best safeguards is to have someone there with you to act as your personal advocate
Source: Mercola, J. Mistakes Account for One-Sixth of All Annual Deaths in the United States. Mercola.com. October 9, 2013.
Study Abstract on Preventable Patient Harm in Hospitals
Results: Using a weighted average of the 4 studies, a lower limit of 210,000 deaths per year was associated with preventable harm in hospitals. Given limitations in the search capability of the Global Trigger Tool and the incompleteness of medical records on which the Tool depends, the true number of premature deaths associated with preventable harm to patients was estimated at more than 400,000 per year. Serious harm seems to be 10- to 20-fold more common than lethal harm.
Conclusions: The epidemic of patient harm in hospitals must be taken more seriously if it is to be curtailed. Fully engaging patients and their advocates during hospital care, systematically seeking the patients' voice in identifying harms, transparent accountability for harm, and intentional correction of root causes of harm will be necessary to accomplish this goal.
Source: James, J. A New, Evidence-based Estimate of Patient Harms Associated with Hospital Care. Journal of Patient Safety: September 2013 – Volume 9 – Issue 3 – p 122–128. doi: 10.1097/PTS.0b013e3182948a6
The Blockbuster Drug vs Personalized Medicine
Medscape: Do you agree with those who believe that the era of the blockbuster drug is over, and that personalized and genomic medicine are the future of medical practice? And if so, how will the pharmaceutical industry make personalized medicine profitable when the development of new drugs is so expensive?
Mr. Peterson: Well, it is clearly the right thing to do. We have more information about the individuality of each person through genomic sequencing, as well as other methods that we have of being able to determine what medicine is right for what individual. It is absolutely the right thing to do to try to drill down on that and make sure that a person gets a medicine that is likely to help them, and if it is not likely to help them, then they don't get the medicine. We are moving in the right direction….
Source: Marrecca Fiore & Bart Peterson, JD. Eli Lilly SVP on Research Hurdles and Drug Development. Medscape Internal Medicine. October 24, 2013.
Health Insurance Market Exchange Open
Most people are required by law to have health insurance by 2014. But don't panic. The government has set up ways to help you.
You may be able to buy less expensive insurance through a Marketplace, also called an Exchange. Every state will have a Marketplace to help you sort out your coverage options and select a plan that may best fit your needs. This may help if you don't have insurance now or if you have trouble paying for it.
You can begin reviewing your new insurance options through a Marketplace starting Oct. 1, 2013.  Once you've selected a health plan, coverage starts Jan. 1, 2014. You'll be able to use a Marketplace online, in person, or by phone. Marketplaces will have people trained to answer your questions, called navigators.
Find out more about the Marketplace in your state.
Source: WebMD. What You Need to Know About Health Care Reform. webmd.com. October 2013.
Other Resources: WebMD Health Insurance Advisor. Starter to find a plan here.
NY: NY State of Health Market Exchange. NY State of Health: The Official Health Plan Marketplace. NY.gov
Treat Lifestyle First, Over Labs: New American Heart Association Recommendation
Doctors need to treat patients' unhealthy lifestyle habits — such as smoking, poor eating and being overweight — as aggressively as high blood pressure, high cholesterol and other cardiovascular disease risk factors, a new American Heart Association policy statement says.
As part of this approach, doctors need to implement "five A's" when caring for patients: assess their risk behaviors for heart disease; advise change, such as weight loss or exercise; agree on an action plan; assist with treatment; and arrange for follow-up care.
"We're talking about a paradigm shift from only treating biomarkers — physical indicators of a person's risk for heart disease — to helping people change unhealthy behaviors, such as smoking, unhealthy body weight, poor diet quality and lack of physical activity," statement lead author Bonnie Spring, a professor of preventive medicine and psychiatry and behavioral sciences at Northwestern University, said in an AHA news release.
Source: HealthDay. Docs Urged to Treat Unhealthy Habits Before Damage Is Done.October 7, 2013.
U.N. Agency Calls Outdoor Air Pollution Leading Cause Of Cancer 
The air we breathe is laced with cancer-causing substances and should now be classified as carcinogenic to humans, the World Health Organisation's (WHO) cancer agency said on Thursday.
The International Agency for Research on Cancer (IARC) cited data indicating that in 2010, 223,000 deaths from lung cancer worldwide resulted from air pollution, and said there was also convincing evidence it increases the risk of bladder cancer.
Source: Kelland, K. U. U.N. Agency Calls Outdoor Air Pollution Leading Cause Of Cancer. Reuters.com. October 17, 2013.

Genetic Errors Identified in 12 Major Cancer Types 
Examining 12 major types of cancer, scientists at Washington University School of Medicine in St. Louis have identified 127 repeatedly mutated genes that appear to drive the development and progression of a range of tumors in the body. The discovery sets the stage for devising new diagnostic tools and more personalized cancer treatments.
The research, published Oct. 17 In Nature, shows that some of the same genes commonly mutated in certain cancers also occur in seemingly unrelated tumors. For example, a gene mutated in 25 percent of leukemia cases in the study also was found in tumors of the breast, rectum, head and neck, kidney, lung, ovary and uterus.
Based on the findings, the researchers envision that a single test that surveys errors in a swath of cancer genes eventually could become part of the standard diagnostic workup for most cancers. Results of such testing could guide treatment decisions for patients based on the unique genetic signatures of their tumors…
Source: Science Daily. Genetic Errors Identified in 12 Major Cancer Types. sciencedaily.com. October 16, 2013.
Acupuncture Validity and References to Clinical Trials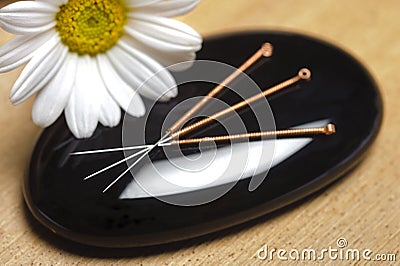 Dr. JingduanYang. Is Acupuncture a Deception? Hufffingtonpost.com. October 8, 2013.
World Health Organization (WHO). Acupuncture: Review and Analysis of Reports on Controlled Clinical Trials. WHO Geneva 2002. WHO 2003 copyright.
Sleeping Clears Brain Toxins
While we are asleep, our bodies may be resting, but our brains are busy taking out the trash.A new study has found that the cleanup system in the brain, responsible for flushing out toxic waste products that cells produce with daily use, goes into overdrive in mice that are asleep. The cells even shrink in size to make for easier cleaning of the spaces around them. What you need to know about the new health-care law as it begins to take effect. Scientists say this nightly self-clean by the brain provides a compelling biological reason for the restorative power of sleep.
"Sleep puts the brain in another state where we clean out all the byproducts of activity during the daytime," said study author and University of Rochester neurosurgeon Maiken Nedergaard. Those byproducts include beta-amyloid protein, clumps of which form plaques found in the brains of Alzheimer's patients.
Source: Kim, M. Brains flush toxic waste in sleep, including Alzheimer's-linked protein, study of mice finds. washingtonpost.com. October 19, 2013.
The "Healthy Obese?"
Extensive tests of each person's fat tissue revealed some other surprises. The healthy obese had 11 percent more adipocytes, or fat cells, in their subcutaneous fat tissue than their normal weight twins. But the unhealthy obese had 8 percent fewer fat cells than their leaner siblings, despite a higher body fat percentage.
The fat cells of the unhealthy obese were larger than those of any other group. They were swollen and riddled with inflammation. The breakdown and mobilization of their fat stores was suppressed, and a closer look showed that their mitochondria were malfunctioning. Their ability to burn fuel and produce adenosine triphosphate, or ATP, the body's energy currency, was reduced.
Source: O'Connor, A. The 'Healthy Obese' and Their Healthy Fat Cells. NY Times: Well Blogs. October 9. 2013.
Third Choose Wisely List of Tests:
The American Academy of Family Physicians (AAFP) has released its third list of commonly prescribed tests and procedures that may not be necessary. The evidence-based recommendations, part of the American Board of Internal Medicine Foundation Choosing Wisely campaign, were released on September 24 and are:
Source: Hand, L.  AAFP Releases Third Choosing Wisely List. Medscape Medical News. Medscape.com. Sep 25, 2013
Second DEXA Scan Did Not Predict Fracture Risk in Four Years
Conclusions and Relevance : In untreated men and women of mean age 75 years, a second BMD measure after 4 years did not meaningfully improve the prediction of hip or major osteoporotic fracture. Repeating a BMD measure within 4 years to improve fracture risk stratification may not be necessary in adults this age untreated for osteoporosis.
Source: Berry, S, et al. Repeat Bone Mineral Density Screening and Prediction of Hip and Major Osteoporotic Fracture. JAMA. 2013;310(12):1256-1262. doi:10.1001/jama.2013.277817.
Tapping Bonus: Releasing Pain in the Back
See my blog at Saratoga.com for information on pain release at the tip of your fingers!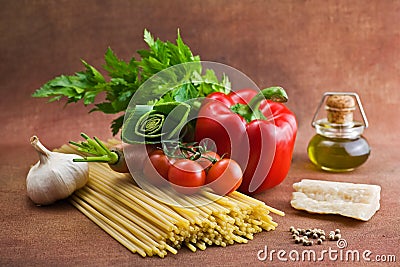 NUTRIGENOMICS
Krill Oil with Astaxanthin for Brain Health
Phospholipid hydroperoxides (PLOOH) accumulate abnormally in the erythrocytes of dementia patients, and dietary xanthophylls (polar carotenoids such as astaxanthin) are hypothesised to prevent the accumulation. In the present study, we conducted a randomised, double-blind, placebo-controlled human trial to assess the efficacy of 12-week astaxanthin supplementation (6 or 12 mg/d) on both astaxanthin and PLOOH levels in the erythrocytes of thirty middle-aged and senior subjects. After 12 weeks of treatment, erythrocyte astaxanthin concentrations were higher in both the 6 and 12 mg astaxanthin groups than in the placebo group. In contrast, erythrocyte PLOOH concentrations were lower in the astaxanthin groups than in the placebo group. In the plasma, somewhat lower PLOOH levels were found after astaxanthin treatment. These results suggest that astaxanthin supplementation results in improved erythrocyte antioxidant status and decreased PLOOH levels, which may contribute to the prevention of dementia.
Source: Nakagawa K, Kiko T, Miyazawa T, Carpentero Burdeos G, Kimura F, Satoh A, Miyazawa T. Antioxidant effect of astaxanthin on phospholipid peroxidation in human erythrocytes. J Nutr. 2011 Jun;105(11):1563-71. doi: 10.1017/S0007114510005398. Epub 2011 Jan 31.
Breastfeeding May Reduce Alzheimer's Risk, One Study Finds
Mothers who breastfeed their children may have a lower risk of developing Alzheimer's Disease, with longer periods of breastfeeding also lowering the overall risk, a new study suggests.
The report, newly published in the Journal of Alzheimer's Disease, suggests that the link may be to do with certain biological effects of breastfeeding. For example, breastfeeding restores insulin tolerance which is significantly reduced during pregnancy, and Alzheimer's is characterised by insulin resistance in the brain.
Although they used data gathered from a very small group of just 81 British women, the researchers observed a highly significant and consistent correlation between breastfeeding and Alzheimer's risk. They argue that this was so strong that any potential sampling error was unlikely.
Source: Fox, M. A new study suggests that mothers who breastfeed run a lower risk of developing Alzheimer's, with longer periods of breastfeeding further reducing the risk. University of Cambridge.
Length of Life and What We Do
Telomere shortness in human beings is a prognostic marker of ageing, disease, and premature morbidity. We previously found an association between 3 months of comprehensive lifestyle changes and increased telomerase activity in human immune-system cells. We followed up participants to investigate long-term effects.
INTERPRETATION:
Our comprehensive lifestyle intervention was associated with increases in relative telomere length after 5 years of follow-up, compared with controls, in this small pilot study. Larger randomised controlled trials are warranted to confirm this finding.
Source: Ornish D, Lin J, Chan JM, Epel E, Kemp C, Weidner G, Marlin R, Frenda SJ, Magbanua MJ, Daubenmier J, Estay I, Hills NK, Chainani-Wu N, Carroll PR, Blackburn EH. Effect of comprehensive lifestyle changes on telomerase activity and telomere length in men with biopsy-proven low-risk prostate cancer: 5-year follow-up of a descriptive pilot study. Lancet Oncol. 2013 Oct;14(11):1112-1120. doi: 10.1016/S1470-2045(13)70366-8. Epub 2013 Sep 17.
Study on Prostate Cancer Support with Lifestyle Highlights
The study included 35 men with low-risk prostate cancer enrolled between 2003 and 2007. Ten men adopted the lifestyle changes, while 25 underwent active surveillance as a control group.
The diet encouraged in the lifestyle change group was largely a whole foods, plant-based regimen of fruit, vegetables, whole grains and legumes, with few refined carbohydrates, Ornish said. It
Source: Kitamura ,M. Veggie-Heavy Stress Reduction Regimen Shown to Modify Cell Aging. Bloomberg News. September 16, 2013.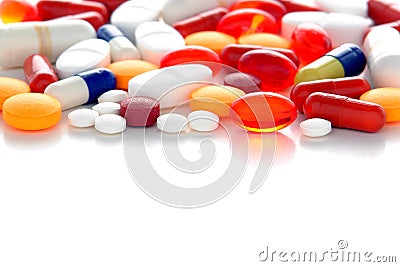 DRUGS
Another Violent Episode Points to the Possibility of Violence by Antidepressants
Antidepressant-induced violence and homicide is an international problem, but it is particularly apparent in the US due to the widespread use (and misuse) of these drugs

31 commonly-prescribed drugs are disproportionately associated with cases of violent acts. Five of the top 10 most violence-inducing drugs are antidepressants. Commonly used ADHD drugs are also on the list

Research has found that one in every 250 subjects taking Paxil or Prozac were involved in a violent episode. In a study group of 25,000 people, this included 31 assaults and one homicide

ADHD drugs were responsible for nearly 23,000 emergency room visits in 2011—a more than 400% increase in ER visits due to adverse reactions to such drugs in a mere six years

The American Psychiatric Association recently issued a statement urging doctors and patients to reconsider the practice of using anti-psychotic medications as the first line of treatment for dementia, behavior problems, and insomnia
Source: Mercola, J. The Violent Side Effects of Antidepressants That Many Ignore. October 3, 2013.
The Other Side of the Saga-Side Effects of Statin
A comprehensive review of Pubmed, EM-BASE and Cochrane review databases was undertaken for articles relating to cardiovascular primary prevention and statin side effects with the aim of harmonising their roles within contemporary clinic practice. Particular attention was paid to large-scale randomised controlled trials on contemporary cardiovascular pharmacotherapies and their specific adverse effects on metabolic pathways which feature prominently in cardiovascular primary prevention and regenerative programmes. There is a categorical lack of clinical evidence to support the use of statin therapy in primary prevention. Not only is there a dearth of evidence for primary cardiovascular protection, there is ample evidence to show that statins actually augment cardiovascular risk in women, patients with Diabetes Mellitus and in the young. Furthermore statins are associated with triple the risk of coronary artery and aortic artery calcification. Cardiovascular primary prevention and regeneration programmes, through life style changes and abstaining from tobacco use have enhanced clinical efficacy and quality of life over any pharmaceutical or other conventional intervention.
Source: S. Sultan and N. Hynes, "The Ugly Side of Statins. Systemic Appraisal of the Contemporary Un-Known Unknowns," Open Journal of Endocrine and Metabolic Diseases, Vol. 3 No. 3, 2013, pp. 179-185. doi: 10.4236/ojemd.2013.33025.
Exercise as Good as Drugs
A structured exercise program may be as good or better than frequently prescribed drugs for some common cardiovascular ailments, a large meta-analysis has found.
Researchers evaluated 57 randomized trials testing the effect on mortality of exercise and drugs in four prevention regimens: the secondary prevention of coronary heart disease, rehabilitation from stroke, treatment of heart failure, and prevention of Type 2 diabetes. The review, published online in BMJ, involved more than 14,000 patients.
The studies used a variety of drugs — for example, statins for the prevention of coronary heart disease, blood thinners for stroke, diuretics for heart failure, and biguanides like Glucophage and Metaglip for impending diabetes.
Source: Bakalar, N. Exercise as Preventive Medicine. NY TIMES. October 9, 2013.
FDA Oks Nasal Steroid for OTC
The US Food and Drug Administration (FDA) has approved triamcinolone acetonide (Nasacort Allergy 24HR, Sanofi) nasal spray for over-the-counter (OTC) treatment of nasal allergy symptoms (nasal congestion, runny nose, sneezing, and itchy nose), the agency announced today.
Nasacort Allergy 24HR is labeled for use in children aged 2 years or older, adolescents, and adults. Nasacort Allergy 24HR should not be used in children aged under 2 years.
Nasacort Allergy 24HR is the first glucocorticoid to be made available OTC for treatment of the symptoms of nasal allergies, the FDA said.
Source: Brooks, M. FDA OKs OTC Triamcinolone (Nasacort) Nasal Spray. Medscape Medical News. medscape.com. October 11, 2013.
New Research on Flu Vaccine
Scientists have reached a breakthrough in their pursuit of a universal vaccine for flu, which includes even future deadly strains. The answer lay within the human body itself, after eluding specialists for decades. The foundations for a possible revolutionary flu vaccine were discovered as part of a UK study following the 2009 swine flu pandemic.
Scientists monitored the health condition of over 300 students and staff at the Imperial College London throughout the pandemic. What they found, was a naturally occurring immune response in the form of the CD8T cells, whose function it is to battle viruses
The Sunday results were published in the journal Nature Medicine, detailing how those who avoided being bed-ridden by the flu had a stronger presence of CD8T cells in their blood at the start of the pandemic. 
Thru with the Flu? Universal Influenza Vaccination on Its Way. Rt.com. September 23, 2013.
Antibiotics and Peripheral Neuropathy
This is Paul Auwaerter from the Johns Hopkins School of Medicine, talking about peripheral neuropathy and antibiotics. This is not a topic that many in the infectious diseases community spend much time dealing with, but it recently came to our attention because of upgraded warnings to the class of fluoroquinolone drugs (such as ciprofloxacin), which may be associated with an irreversible peripheral neuropathy. The US Food and Drug Administration's Adverse Event Reporting System has received increasing numbers of reports of neuropathy.[1] Peripheral neuropathy has been included on the labeling for fluoroquinolones going back to 2004 as a warning, but there is a paucity of medical literature about this association.[2] These drugs are widely used. Rare adverse effects, such as tendon rupture and tendinopathy, have received increased press as we have had more experience with this drug class. The fluoroquinolones have been very well accepted by most of the medical community because of a generally good side-effect profile, although they have many peculiarities, such as QT prolongation.
Peripheral neuropathy is not generally associated with antibiotics.[3] The drug most often associated with peripheral neuropathy is isoniazid (INH), which is used for tuberculosis.[4] INH interferes with pyridoxine — the vitamin B6 component of the metabolism of bacteria — and causes B6 deficiency.
Source: Paul Auwaerter.  Antibiotics and Neuropathy: What's the Latest? Medscape Infectious Diseases > Auwaerter on Infectious Diseases. September 17, 2013. Medscape.com
The Safety of Fluroquinolones?
US FDA recently issued a warning that fluoroquinolone antibiotics, taken by mouth or injection, carry a risk for permanent peripheral neuropathy; Cipro (ciprofloxacin) and Levaquin (levofloxacin) are examples

This is not the first warning issued for this class of antibiotics; in 2008 the FDA issued a black box warning about severe tendon damage and actual tendon ruptures

Two other recent studies found that fluoroquinolones increase your risk for acute liver toxicity (if you're over age 66), and destabilize your blood sugar if you're diabetic

Fluoroquinolones have also been associated with memory loss, psychosis, headaches, depression, anxiety, kidney failure, cardiovascular symptoms, nausea and vomiting, blindness and other health problems

Fluoroquinolones are antibiotics with an attached fluoride molecule, which gives them the ability to penetrate into sensitive tissues like your brain and central nervous system, where they can exert neurotoxic effects
Source: Mercola, J. Warning: Fluoroquinolone Antibiotics May Cause Permanent Nerve Damage. Mercola.com. September 25, 2013.
Safer Antibiotic Alternatives Discussed for Heart Infection
"This article confirms the findings of previous studies demonstrating that ampicillin plus ceftriaxone is an effective, reliable, and safe treatment strategy for infective endocarditis (IE) caused by Enterococcus faecalis… While nephrotoxicity is the most feared complication, little mention is made of the ototoxicity and vestibular toxicity of aminoglycosides that can interfere with quality of life. Just like we have abandoned mercurial diuretics for the treatment of congestive heart failure and traditional amphotericin (nicknamed 'amphoterrible') for invasive fungal disease in favor of equally effective yet safer (albeit more expensive) newer drugs, a similar change in practice should follow suit in E. faecalis IE therapy.
Source: Bret Stetka, MD, George Sakoulas, MD. Infective Endocarditis: An Antibiotic Class to Avoid? Medscape. Faculty of 1000. Sep 17, 2013
Overdose in Tylenol- a Scary Fact
About 150 Americans die every year from acetaminophen poisoning.
In fact, that figure's actually a fairly conservative estimate. Over the summer, Time reported that closer to 500 people die in the U.S. from overdosing on acetaminophen, with another 55,000 to 80,000 ending up in the ER for the same reason. And it's not just Tylenol—the ingredient also appears in Excedrin pain tablets, Sudafed sinus pills, and hundreds of other over-the-counter products.
What makes acetaminophen especially dangerous, though, is the worryingly small gap between the recommended dose and the dose that can harm or even kill consumers. As one FDA report put it, that gap puts "a large fraction of users close to a toxic dose in the ordinary course of use."
Source: Schnofeld, Z. 150 Americans Die Each Year from Tylenol's Most Active Ingredient. The Atlantic Wire. September 20, 2013.