By Sarah A LoBisco, ND
I hope everyone is having a joy-filled and happy summer!

This month's Top Holistic Health Reads is jam-packed with fun reads and links for any beach- going Ipad or smartphone lover.
The good news is the work is done for you! I've had fun shifting through the articles, journals, headlines, and updates and summarizing what I think is most important for my readers and any empowered health consumer. I've also categorized the stories into Nutrigenomics (how food effects our DNA expression and health), Health, and Drug Updates so you can find what interests you the most quickly.
The goal-to make it simple and easy for those who want to stay informed and empowered about their health but don't want to read through and subscribe to a bunch of newsletters or journals.
All you have to do is skim through the headlines to find out the top health news of the month. When you're interested  in learning more , you can dig deeper by reading the except from the article. If you're really daring, or feeling especially called to learn more, you can go to the source link to dig in deeper.
Some highlights below include the following subjects:  the finding of a fat gene, the use of green tea for a genetic disease in children, the link between the gut and autism, more disability even though there's longer life stats in US, the emotional impact of mammograms, and the link of statins to breast cancer.

I highlight the major Nutrigenomic Story at on The Scary Cancer Fish Oil Study-Why to Read Between the Lines on our clinic's Saratoga.com.
I hope you enjoy and feel good as you read this!
Your brain will thank you by more neuroplasticity from changed thoughts and behaviors. 🙂
NUTRIGENOMICS
Fat Gene Found
A common variation in the FTO gene affects one in six of the population, making them 70 percent more likely to become obese – but until now experts did not know why.
Using a series of tests, a British-led research team said they had found that people with the variation not only had higher levels of the "hunger hormone" ghrelin in their blood but also increased sensitivity to the chemical in their brains.
"It's a double hit," said Rachel Batterham from University College London, who led the study, which was published in the Journal of Clinical Investigation on Monday.
Here's my good news: Those who have a hard time losing weight and feel they have more of the hunger hormone, there's hope!! How do we decrease the gremlin hormone that lures us to the chocolate cake in the fridge? An individualized nutritional plan and balancing our biochemistry, of course!
Reuters. Scientists find how 'obesity gene' makes people fat. Daily News: Health. July 15, 2013. http://www.nydailynews.com/life-style/health/scientists-find-obesity-gene-people-fat-article-1.1399116#ixzz2ZGFKmTqG
Harvard study supports omega-3s vs. diabetes 
The new literature review comes from a team led by Jason Wu, Ph.D., of the Harvard School of Public Health (Wu JH et al. 2013). 
 As he said, "By reviewing evidence from existing randomized clinical trials, we found that fish oil supplementation caused modest increases in adiponectin in the blood of humans." (ES 2013) 
 The reviewers analyzed the results from 14 randomized, placebo-controlled clinical trials involving 1,323 people: 
·         682 took fish oil capsules 
·         641 took placebo capsules (mostly olive or sunflower oils) 
Those in the groups taking fish oil developed higher adiponectin levels, which increased by an average of 0.37 mcg/mL. 
However, the effect of fish oil on adiponectin levels differed across the trials, which suggests that fish oil may raise adiponectin levels more significantly in some people. 
"Although higher levels of adiponectin in the bloodstream have been linked to lower risk of diabetes and coronary heart disease, whether fish oil influences glucose metabolism and development of type 2 diabetes remains unclear," said Wu. 
"However," he added, "[the] results from our study suggest that higher intake of fish oil may moderately increase blood level of adiponectin, and these results support potential benefits of fish oil consumption on glucose control and fat cell metabolism." (ES 2013) 
Weatherby, C. Fish & Omega-3s May Help Deter Diabetes. VitalChoice Newsletter. July 1, 2013. http://www.vitalchoice.com/shop/pc/articlesView.asp?id=2053&utm_source=bronto&utm_medium=email&utm_term=Fish+and+Omega-3s+May+Help+Deter+Diabetes&utm_content=07%2F01%2F2013&utm_campaign=Fish+Boosts+Anti-Diabetes+Hormone+%E2%9C%AF+FREE+Bonuses+%E2%9C%AF+Recipe+Video%3A+Seared+Tuna+w%2F+Blueberry+Teriyaki+%E2%9C%AF+MORE
Green Tea and Treatment for a Genetic Disease in Children!
Researchers at The Children's Hospital of Philadelphia discovered that two compounds found in green tea show great promise in the treatment of two types of tumors and a deadly congenital disease. The discovery resulted from research led by principal investigator, Dr. Thomas Smith at The Donald Danforth Plant Science Center and was published in The Journal of Biological Chemistry.
The two compounds are epigallocatechin gallate (EGCG) and epicatechin gallate (ECG).  Both are found in naturally in green tea.  The researchers found that they are able to compensate for a genetic disorder called hyperinsulinism/hyperammonemia (HHS). In this disorder, patients (typically children) over-secrete insulin when they eat protein.  As a result they can become severally hypoglycemic, and this can often lead to death.
The condition is caused by a failure of the system that regulates the digestion of amino acids.  EGCG and ECG were found to be effective by turning off glutamate dehydrogenase (GDH), an enzyme responsible for the digestion of amino acids.
Two other research groups have validated and extended these findings in cell (in vitro) models to demonstrate that blocking GDH with green tea is very effective at killing two different kinds of tumors: glioblastomas, an aggressive type of brain tumor, and tuberous sclerosis complex disorder, a genetic disease that causes non-malignant tumors to grow on a number of organs.
King, M. Green Tea Compounds Effective Against Tumors and Genetic Diseases. GreenMedInfo.com. June 30, 2013. http://www.greenmedinfo.com/blog/green-tea-compounds-effective-against-tumors-and-genetic-diseases?utm_source=GreenMedInfo+Weekly&utm_campaign=f11e9b0d29-Greenmedinfo&utm_medium=email&utm_term=0_62bb7ef31e-f11e9b0d29-86825417
Green Tea and Coffee Decrease Stroke in One Study
Conclusions—Higher green tea and coffee consumption were inversely associated with risk of CVD and stroke in general population.
Kokubo, Y et al. The Impact of Green Tea and Coffee Consumption on the Reduced Risk of Stroke Incidence in Japanese Population: The Japan Public Health Center-Based Study Cohort. Stroke. 2013; 44: 1369-1374 Published online before print March 14, 2013, doi: 10.1161/?STROKEAHA.111.677500
The Anti-Cancer Effects of Sprouts
Researchers from Mexico's prestigious Monterrey Institute of Technology have determined that black bean sprouts are anticarcinogenic against breast cancer, liver cancer and colon cancer cells.
The researchers sprouted black beans (Phaseolus vulgaris) and then tested them and their constituents against cancer cell lines of various types of cancers. The researchers found that after three days and five days of germination, the phytonutrient extracts isolated from the sprouts were able to inhibit the growth of all the cancer cells tested.
Adams, C. Black Beans and their Sprouts Show Anticancer Activity. GreenMedInfo.com. June 30, 2013. http://www.greenmedinfo.com/blog/black-beans-and-their-sprouts-show-anticancer-activity?utm_source=GreenMedInfo+Weekly&utm_campaign=f11e9b0d29-Greenmedinfo&utm_medium=email&utm_term=0_62bb7ef31e-f11e9b0d29-86825417
The Gut and Allergies
Abstract
We have previously shown that Lactobacillus reuteri supplementation from pregnancy week 36 and to the infant through the first year of life decreased the prevalence of IgE-associated eczema at 2 years. The underlying immunological mechanisms are unknown, however.
Conclusion: Lactobacillus reuteri supplementation decreases allergen responsiveness and may enhance immunoregulatory capacity during infancy. L. reuteri supplementation from week 36 and during the first year of life significantly decreases IgE-associated eczema and lowers allergen and mitogen responsiveness.
Forsberg A, Abrahamsson TR, Björkstén B, & Jenmalm MC. Pre- and post-natal Lactobacillus reuteri supplementation decreases allergen responsiveness in infancy. Clin Exp Allergy. 2013 Apr;43(4):434-42. doi: 10.1111/cea.12082.
Sweeteners and Weight Gain
Artificial sweeteners appear to disturb the body's ability to count calories and, as a result, diet foods and drinks may wind up encouraging weight gain rather than weight loss, an expert contends.
These sweeteners may also increase the risk of health problems like heart disease and diabetes, some evidence suggests.
In an opinion piece published July 10 in the journal Trends in Endocrinology and Metabolism, Susan Swithers, a professor of behavioral neuroscience at Purdue University in West Lafayette, Ind., rounded up recent research on artificial sweeteners.
Drugs.com. Could Artificial Sweeteners Cause Weight Gain? July 10, 2013. http://www.drugs.com/news/could-artificial-sweeteners-cause-weight-gain-45858.html
HEALTH
LONGER LIFE YET MORE DISABILITY in US Population

ABSTRACT
Importance  Understanding the major health problems in the United States and how they are changing over time is critical for informing national health policy.
Objectives  To measure the burden of diseases, injuries, and leading risk factors in the United States from 1990 to 2010 and to compare these measurements with those of the 34 countries in the Organisation for Economic Co-operation and Development (OECD) countries.
Conclusions and Relevance  From 1990 to 2010, the United States made substantial progress in improving health. Life expectancy at birth and HALE increased, all-cause death rates at all ages decreased, and age-specific rates of years lived with disability remained stable. However, morbidity and chronic disability now account for nearly half of the US health burden, and improvements in population health in the United States have not kept pace with advances in population health in other wealthy nations.
The United States spends the most per capita on health care across all countries,1– 2 lacks universal health coverage, and lags behind other high-income countries for life expectancy3 and many other health outcome measures.4 High costs with mediocre population health outcomes at the national level are compounded by marked disparities across communities, socioeconomic groups, and race and ethnicity groups.5– 6 Although overall life expectancy has slowly risen, the increase has been slower than for many other high-income countries.3 In addition, in some US counties, life expectancy has decreased in the past 2 decades, particularly for women.7– 8 Decades of health policy and legislative initiatives have been directed at these challenges; a recent example is the Patient Protection and Affordable Care Act, which is intended to address issues of access, efficiency, and quality of care and to bring greater emphasis to population health outcomes.9 There have also been calls for initiatives to address determinants of poor health outside the health sector including enhanced tobacco control initiatives,10– 12 the food supply,13– 15 physical environment,16– 17 and socioeconomic inequalities.18
US Burden of Disease Collaborator: Murray, CJ et al. State of US Health, 1990-2010Burden of Diseases, Injuries, and Risk Factors. JAMA. 2013;Published online July 10, 2013. doi:10.1001/jama.2013.13805.
Is a New Male Contraception on the Way?


The way to a man's heart really is his taste buds!
Genes involved in tasting sweet and savory flavors on the tongue also play a key role in properly working sperm, new research in animals finds.
These findings could lead to novel contraceptives for men, and suggest ways to help treat male infertility, the researchers said.
In this research, scientists investigated proteins known as taste receptors. These receptors help tongues detect sugars, acids, salt and other chemicals responsible for basic tastes such as sweet, sour, salty, bitter and the savory taste known as umami.
Oddly, in the past decade, research has shown taste receptors are also located in other parts of the body, including the stomach, intestines, pancreas, lungs and even the brain.
…
engineered mice to possess the human form of the TAS1R3 receptor (but were missing the mouse version of TAS1R3 and GNAT3). When these mice were given the drug clofibrate, which inhibits the human receptor, the males became sterile due to malformed and fewer sperm. The mice quickly became fertile again once clofibrate was removed from their diet.
Choi, C. Infertility May Be Linked To Taste Genes. HuffingtonPost.com. 07/01/2013. http://www.huffingtonpost.com/2013/07/01/infertility-taste-genes-sperm_n_3530537.html?utm_hp_ref=healthy-living
The Emotional Impact of Mammograms
For instance, last year, a groundbreaking study was published in the New England Journal of Medicine showing that, based on data on more than 6 million Swedes aged 30 and older, the risk of suicide was found to be up to 16 times higher and the risk of heart-related death up to 26.9 times higher during the first week following a positive versus a negative cancer diagnosis.[3] undergoing routine breast screening.
…
Research of this kind clearly indicates that the conventional screening process carries health risks, both to body and mind, which may outstrip the very dangers the medical surveillance believes itself responsible for, and effective at, mitigating.  For instance, according to a groundbreaking study published last November in New England Journal of Medicine, 1.3 million US women were overdiagnosed and overtreated over the past 30 years.[4] These are the 'false positives' that were never caught, resulting in the unnecessary irradiation, chemotherapy poisoning and surgery of approximately 43,000 women each year.  Now, when you add to this dismal statistic the millions of 'false positives' that while being caught nevertheless resulted in producing traumas within those women, breast screening begins to look like a veritable nightmare of iatrogenesis.
And this does not even account for the radiobiological dangers of the x-ray mammography screening process itself, which may be causing an epidemic of mostly unackowledged radiation-induced breast cancers in exposed populations.
For instance, in 2006, a paper published in the British Journal of Radiobiology, titled "Enhanced biological effectiveness of low energy X-rays and implications for the UK breast screening programme," revealed the type of radiation used in x-ray-based breast screenings is much more carcinogenic than previously believed:
Ji, Sayer. 'Hidden Dangers' of Mammograms Every Woman Should Know About.GreenMedInfo.com. July 16, 2013. http://www.greenmedinfo.com/blog/hidden-dangers-mammograms-every-woman-should-know-about?utm_source=GreenMedInfo+Weekly&utm_campaign=295591de5a-Greenmedinfo&utm_medium=email&utm_term=0_62bb7ef31e-295591de5a-86825417
Antiperspirants and Link to Breast Cancer?
These two studies by Dr. Darbre have shown:
Aluminum found in breast tissue of cancerous breasts is more prevalent in the outer breast, matching the most common location of breast cancer, the upper outer quadrant, the area where underarm antiperspirants are routinely used.

Aluminum in two compounds frequently found in antiperspirants acts as an estrogen mimic and interferes with estrogen's function.
This doesn't add up to proof positive that aluminum either causes breast cancer or that aluminum in antiperspirants does. It does, though, add up to prima facie evidence that it's possible and that aluminum in antiperspirants should be put on trial. In the hope of stopping the breast cancer epidemic, the precautionary principle indicates that these products need to be investigated to find for sure whether there is a cause-and-effect connection.
Stevenson, H. Antiperspirants: Cause of Breast Cancer? GreenMedInfo.com. July 15, 2013. http://www.greenmedinfo.com/blog/antiperspirants-cause-breast-cancer?utm_source=GreenMedInfo+Weekly&utm_campaign=295591de5a-Greenmedinfo&utm_medium=email&utm_term=0_62bb7ef31e-295591de5a-86825417
Sweating Decreases Metals
These preliminary research findings were further confirmed in a 2012 meta-analysis published in the Journal of Public and Environmental Health. The study titled, "Arsenic, cadmium, lead, and mercury in sweat: a systematic review," was performed by researchers from the Children's Hospital of Eastern Ontario Research Institute, Ontario, Canada, and was based on a review of 24 studies on toxicant levels in the sweat.
The researchers discovered the following:
·         In individuals with higher exposure or body burden, sweat generally exceeded plasma or urine concentrations, and dermal could match or surpass urinary daily excretion.
·         Arsenic dermal excretion was severalfold higher in arsenic-exposed individuals than in unexposed controls.
·         Cadmium was more concentrated in sweat than in blood plasma.
·         Sweat lead was associated with high-molecular-weight molecules, and in an interventional study, levels were higher with endurance compared with intensive exercise.
·         Mercury levels normalized with repeated saunas in a case report.
The researchers concluded, "Sweating deserves consideration for toxic element detoxification." 
Ji, S. Research Confirms Sweating  Detoxifies Dangerous Metals, PetroChemicals. GreenMedInfo.com. July 23, 2013. http://www.greenmedinfo.com/blog/research-confirms-sweating-detoxifies-dangerous-metals-petrochemicals?utm_source=GreenMedInfo%20Weekly&utm_campaign=9a7829508e-Greenmedinfo&utm_medium=email&utm_term=0_62bb7ef31e-9a7829508e-86825417
The Power of the Sun on the Heart
The results showed that the volunteers' blood pressure fell and their heart rate rose in the session where they were exposed to both UV and heat, but not when they were exposed to heat only. The reduction in blood pressure lasted for about 50 minutes.
Human skin contains large stores of nitrite (NO2) and nitrate (NO3). The researchers note that while nitrate is "biologically inert", the action of sunlight can reduce it to active nitrite and nitric oxide (NO).
They found that circulatory nitrate fell and nitrite rose during UV and heat exposure, but not during exposure to heat only. There was no difference in vitamin D levels.
Weller says in a statement that:
"We suspect that the benefits to heart health of sunlight will outweigh the risk of skin cancer. The work we have done provides a mechanism that might account for this, and also explains why dietary vitamin D supplements alone will not be able to compensate for lack of sunlight."
Paddock, C.Sun Exposure Benefits May Outweigh Risks Say Scientists. Medical News Today. May 8, 2013. http://www.medicalnewstoday.com/articles/260247.php
Exercise For Anxiety Relief

Abstract
Physical exercise is known to reduce anxiety. The ventral hippocampus has been linked to anxiety regulation but the effects of running on this subregion of the hippocampus have been incompletely explored. Here, we investigated the effects of cold water stress on the hippocampus of sedentary and runner mice and found that while stress increases expression of the protein products of the immediate early genes c-fos and arc in new and mature granule neurons in sedentary mice, it has no such effect in runners. We further showed that running enhances local inhibitory mechanisms in the hippocampus, including increases in stress-induced activation of hippocampal interneurons, expression of vesicular GABA transporter (vGAT), and extracellular GABA release during cold water swim stress. Finally, blocking GABAA receptors in the ventral hippocampus, but not the dorsal hippocampus, with the antagonist bicuculline, reverses the anxiolytic effect of running. Together, these results suggest that running improves anxiety regulation by engaging local inhibitory mechanisms in the ventral hippocampus.
Schoenfeld TJ, Rada P, Pieruzzini PR, Hsueh B, Gould E. Physical exercise prevents stress-induced activation of granule neurons and enhances local inhibitory mechanisms in the dentate gyrus (abstract). J Neurosci. 2013 May 1;33(18):7770-7. doi: 10.1523/JNEUROSCI.5352-12.2013.PMID: 23637169
Lack of Sleep Connected to PTSD Risk
Soldiers with a history of trouble sleeping may have a higher risk of developing post-traumatic stress disorder, a new study suggests.
Researchers from the University of Pennsylvania's Perelman School of Medicine found that if people in the military had trouble sleeping or slept fewer than six hours a night before being deployed, they then had a higher risk of developing PTSD, anxiety or depression upon their return home. The findings are published in the journal SLEEP.
And importantly, the risk of PTSD from having a history of insomnia was nearly as strong as the risk of PTSD that comes from being exposed to combat, researchers found.
"The mechanisms linking insomnia symptoms and mental health may involve processes related to specific sleep stages," the researchers wrote in the study. "REM sleep mechanisms are one potential candidate, given that REM fragmentation has been proposed in the development of PTSD. Alternatively, cognitive mechanisms may be implicated, such as those involved in rumination/worry or coping. Future research should investigate the causal pathways linking insomnia symptoms and new-onset mental health disorders."
Huffington Post. Sleep Problems And PTSD: Insomnia History Linked With Higher Risk For Soldiers. HuffingtonPost.com: Healthy Living. 06/28/2013.http://www.huffingtonpost.com/2013/06/28/sleep-ptsd-history-of-insomnia-soldiers_n_3512150.html?utm_hp_ref=healthy-living
Study Finds GMO Crops Not Responsible for More Yield or Pesticide Decrease
Farm number is decreasing and scale is increasing, concentrating and narrowing the farming skills. Annual variations in yield, which not only indicate low resilience of the agroecosytem but also can fuel dramatic price changes in agricultural markets, are more severe in the United States than in W. Europe.
The choice of GM-biotechnology packages in the US agroecosystem has been the stark contrast with W. European patterns of biotechnology use. Notwithstanding claims to the contrary (e.g. Derbyshire 2011), there is no evidence that GM biotechnology is superior to other biotechnologies (all 'technological applications that use biological systems, living organisms, or derivatives thereof, to make or modify products or processes for a specific use', IAASTD 2009) in its potential to supply calories (Heinemann 2009, IAASTD 2009, Jacobsen et al. 2013).
Jack A. Heinemannab*, Melanie Massarobc, Dorien S. Corayab, Sarah Zanon Agapito-Tenfenbd & Jiajun Dale Wene.Sustainability and innovation in staple crop production in the US Midwest. International Journal of Agricultural Sustainability. DOI:10.1080/14735903.2013.806408
The Economy of Food Deserts, Unnourished, and Underserved and Health Outcomes
Most food literature on underserved communities focuses on poor nutritional quality of canned and pre-packaged food. Chemicals found in food packaging, however, are also harmful to our health. One of those chemicals is bisphenol A, or BPA. If it sounds familiar, it should. This chemical, banned from baby bottles and sippy cups nationwide, remains in use to line food cans. Intended as a protective barrier between the metal and the can's contents, BPA can actually leach into the food we eat. The effects of leaching BPA are likely most detrimental for pregnant women, babies and children.
BPA acts like estrogen in our body, and hundreds of laboratory studies have linked it with an increased risk for obesity, breast cancer, prostate cancer, early-onset puberty, attention deficit hyperactivity disorder (ADHD), and altered development of the brain and immune system. [v] [vi]
People living in underserved communities have been found to have higher levels of BPA in their blood relative to the rest of the population. [vii] [viii] One possible explanation is greater reliance on canned foods that are often less expensive and more readily available. Could higher rates of obesity in food deserts in part be caused by BPA? In lab studies, BPA was found to change metabolism and predispose animals to gain weight, [ix] even when they eat the same amount as their unexposed counterparts. [x]
Obesity is a health problem, and obese people are at a higher risk of postmenopausal breast cancer (the most common form) as well as the risk of a more advanced breast cancer diagnosis in African American women. [xi] [xii] Additionally, scientific studies associate greater body fatness in girls with early-onset puberty, [xiii] a recognized risk factor for breast cancer. [xiv]
Gimenez, E. Toxic Chemical in Food Cans: BPA Endangers Health of Low-Income Adults, Children and Babies.HuffingtonPost.com. July 06, 2013. Toxic Chemical in Food Cans: BPA Endangers Health of Low-Income Adults, Children and Babies
The Gut's Connection to Autism
After publishing earlier research exploring crucial links between intestinal microflora and gastric bypass, Krajmlanik-Brown convinced James Adams – director of the ASU Autism/Asperger's Research Program – that similar high throughput techniques could be used to mine the microbiome of patients with autism. (Previously, Adams had been studying the relationship between the gut microbiome and autism using traditional culturing techniques.)
"One of the reasons we started addressing this topic is the fact that autistic children have a lot of GI problems that can last into adulthood," Krajmalnik-Brown says. "Studies have shown that when we manage these problems, their behavior improves dramatically."
Following up on these tantalizing hints, the group hypothesized the existence of distinctive features in the intestinal microflora found in autistic subjects compared to typical children. The current study confirmed these suspicions, and found that children with autism had significantly fewer types of gut bacteria, probably making them more vulnerable to pathogenic bacteria. Autistic subjects also had significantly lower amounts of three critical bacteria, Prevotella, Coprococcus, and Veillonellaceae.
Krajmalnik-Brown, along with the paper's lead authors Dae-Wook Kang and Jin Gyoon Park, suggest that knowledge gleaned through such research may ultimately be used both as a quantitative e diagnostic tool to pinpoint autism and as a guide to developing effective treatments for ASD-associated GI problems. The work also offers hope for new prevention and treatment methods for ASD itself, which has been on a mysterious and rapid ascent around the world.
University, Arizona State. "The Gut May Offer Clues About Autism." Medical News Today. MediLexicon, Intl., 5 Jul. 2013. Accessed:18 Jul. 2013. http://www.medicalnewstoday.com/releases/262894.php
DRUG UPDATES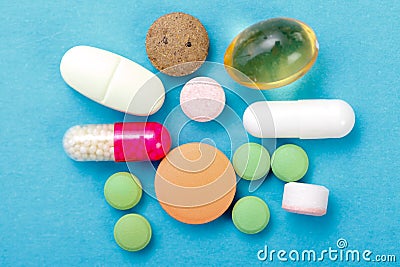 Long Term Use of Statins Linked to Breast Cancer
Abstract
Background: Mechanistic studies largely support the chemopreventive potential of statins. However, results of epidemiologic studies investigating statin use and breast cancer risk have been inconsistent and lacked the ability to evaluate long-term statin use. Methods: We utilized data from a population-based case-control study of breast cancer conducted in the Seattle-Puget Sound region to investigate the relationship between long-term statin use and breast cancer risk. 916 invasive ductal carcinoma (IDC) and 1,068 invasive lobular carcinoma (ILC) cases 55-74 years of age diagnosed between 2000 and 2008 were compared to 902 control women. All participants were interviewed in-person and data on hypercholesterolemia and all episodes of lipid lowering medication use were collected through a structured questionnaire. We assessed the relationship between statin use and IDC and ILC risk using polytomous logistic regression. Results: Current users of statins for 10 years or longer had a 1.83-fold increased risk of IDC [95% confidence interval (CI): 1.14-2.93] and a 1.97-fold increased risk of ILC (95% CI: 1.25-3.12) compared to never users of statins. Among women diagnosed with hypercholesterolemia, current users of statins for 10 years or longer had more than double the risk of both IDC [odds ratio (OR): 2.04, 95% CI: 1.17-3.57] and ILC (OR: 2.43, 95% CI: 1.40-4.21) compared to never users. Conclusion: In this contemporary population-based case-control study long-term use of statins was associated with increased risks of both IDC and ILC. Impact: Additional studies with similarly high frequencies of statin use for various durations are needed to confirm this novel finding.
McDougall, J. et al. Long-term statin use and risk of ductal and lobular breast cancer among women 55-74 years of age. Cancer Epidemol Biomarkers Prev Res. July, 5, 2013. http://www.ncbi.nlm.nih.gov/pubmed/23833125
Abstract on How Colloidal Silver May Enhance Antibiotic Power (and your own!)
Abstract
A declining pipeline of clinically useful antibiotics has made it imperative to develop more effective antimicrobial therapies, particularly against difficult-to-treat Gram-negative pathogens. Silver has been used as an antimicrobial since antiquity, yet its mechanism of action remains unclear. We show that silver disrupts multiple bacterial cellular processes, including disulfide bond formation, metabolism, and iron homeostasis. These changes lead to increased production of reactive oxygen species and increased membrane permeability of Gram-negative bacteria that can potentiate the activity of a broad range of antibiotics against Gram-negative bacteria in different metabolic states, as well as restore antibiotic susceptibility to a resistant bacterial strain. We show both in vitro and in a mouse model of urinary tract infection that the ability of silver to induce oxidative stress can be harnessed to potentiate antibiotic activity. Additionally, we demonstrate in vitro and in two different mouse models of peritonitis that silver sensitizes Gram-negative bacteria to the Gram-positive–specific antibiotic vancomycin, thereby expanding the antibacterial spectrum of this drug. Finally, we used silver and antibiotic combinations in vitro to eradicate bacterial persister cells, and show both in vitro and in a mouse biofilm infection model that silver can enhance antibacterial action against bacteria that produce biofilms. This work shows that silver can be used to enhance the action of existing antibiotics against Gram-negative bacteria, thus strengthening the antibiotic arsenal for fighting bacterial infections.
J. R. Morones-Ramirez, J. A. Winkler, C. S. Spina, J. J. Collins, Silver Enhances Antibiotic Activity Against Gram-Negative Bacteria (abstract). Sci. Transl. Med. 5, 190ra81 (2013).
CoQ10 May Help with Statins' Side Effect of Muscle Damage Study Finds
Statin medications diminish cholesterol biosynthesis and are commonly prescribed to reduce cardiovascular disease. Statins also reduce production of ubiquinol, a vital component of mitochondrial energy production; ubiquinol reduction may contribute to rhabdomyolysis. …. Treatment with simvastatin significantly reduced mitochondrial content as well as cell viability which were both rescued by simultaneous treatment with ubiquinol. This work demonstrates that the addition of ubiquinol to current statin treatment regimens may protect muscle cells from myopathies.
Roger A. Vaughana, Randi Garcia-Smithb, Marco Bisoffib, Carole A. Connc, & Kristina A. Trujillob. Ubiquinol rescues simvastatin-suppression of mitochondrial content, function and metabolism: Implications for statin-induced rhabdomyolysis (abstract).European Journal of Pharmacology. Volume 711, Issues 1–3, 5 July 2013, Pages 1–9.http://dx.doi.org/10.1016/j.ejphar.2013.04.009
Opioid Abuse High in Women
Deaths from prescription painkiller overdoses are "skyrocketing" among women, according to a new report from the US Centers for Disease Control and Prevention (CDC) that found such deaths have increased five-fold from 1999 to 2010.1
With more women now dying every day from drug overdoses than from motor vehicle crashes, public health agencies are being forced to take notice of this epidemic problem and many are asking the million-dollar question of why so many women (and men) are falling victim to these drugs.
The CDC suggested several contributing issues, such as the fact that women are more likely to have chronic pain, be prescribed prescription painkillers at higher doses and use them for longer periods than men… and women are more likely to become dependent on these drugs faster.
But the real issue lies with the drugs themselves… not only their heavily addictive nature, which turns deadly for many who take them, but also the vast overreliance on them as a first line of defense for pain, when other, safer, options exist.
Mercola,J. Sharp Rise in Women's Deaths from Overdose of Painkillers. Mercola.com. July 17, 2013. http://articles.mercola.com/sites/articles/archive/2013/07/17/painkiller-overdose.aspx
Prenatal Decongestant Use in Mom May Raise Birth Defect Risk
A woman's use of decongestant medications in the first trimester of pregnancy may raise her child's risk of certain rare birth defects, according to a small study.
 Some types of over-the-counter decongestants, including the popular phenylephrine and pseudoephedrine, were individually linked to rare, specific birth defects of the digestive tract, ear and heart.
 "Major birth defects of any kind affect about two to three percent of liveborn infants, so they are rare," study author Dr. Allen Mitchell said. "The associations we identified involved defects that generally affect less than 1 per 1,000 infants. Some of them may require surgery, but not all are life-threatening."
Decongestants are some of the most commonly used drugs, however, so fully understanding the consequences of taking them during pregnancy is important, said Mitchell, director of the Slone Epidemiology Center at Boston University.
Doyle, K. Decongestants In Pregnancy Linked To Birth Defects. Reuters (reuters.com).July 23, 2013.http://www.reuters.com/article/2013/07/23/us-decongestants-pregnancy-idUSBRE96M13S20130723
14,000 Pills a Year Just for You!
The average person may be prescribed 14,000 pills (this doesn't even include over-the-) and by the time you reach your 70s you could be taking five or more pills every day, according to Pill Poppers, a documentary
Virtually no drug is side effect-free and these side effects are often treated with even more drugs, perpetuating a vicious cycle
Before taking a medication, it is important to assess whether the short- and long-term risks outweigh the benefits, and whether there are less toxic, non-drug alternatives available
Mercola, J. Documentary: Pill Poppers. Mercola.com. July 27, 2013. http://articles.mercola.com/sites/articles/archive/2013/07/27/pill-poppers.aspx?e_cid=20130727_DNL_art_1&utm_source=dnl&utm_medium=email&utm_content=art1&utm_campaign=20130727
New Cholesterol Drug to Lower Levels Substantially Via Genetic Mechanism
In 2004, the US government's National Cholesterol Education Program panel advised those at risk for heart disease to attempt to reduce their LDL cholesterol to less than 100, or even less than 70, if you're very high risk. Prior to this, a 130-milligram LDL cholesterol level was considered healthy.
In order to obtain the incredibly low LDL levels now recommended, you typically have to take a cholesterol-lowering statin drug, and sometimes two or three of them in combination.
Now, a new class of cholesterol drugs known as PCSK9 inhibitors promises to reduce LDL cholesterol levels to previously unheard of lows. Indeed, this type of drug can drop your level below 50!
My prediction? These drugs will absolutely kill people—not just some, but MANY. I cannot warn you against this terrible idea enough. While many worry that their cholesterol is too high, few give any thought at all to the damage that can result if your cholesterol is too low.
This is a topic near and dear to my heart, as I drove (without drugs) my own total cholesterol levels down to a risky 75 when I was a naive young doctor. Alas, when it comes to cholesterol, lower is not always better. In fact, when your cholesterol levels go to low, a host of negative things happen in your body.
Mercola, J. New Cholesterol Drug PCSK9 is Likely to Prematurely Kill You. Mercola.com. July 29, 2013. http://articles.mercola.com/sites/articles/archive/2013/07/29/pcsk9-cholesterol-drug.aspx?e_cid=20130729_DNL_art_1&utm_source=dnl&utm_medium=email&utm_content=art1&utm_campaign=20130729