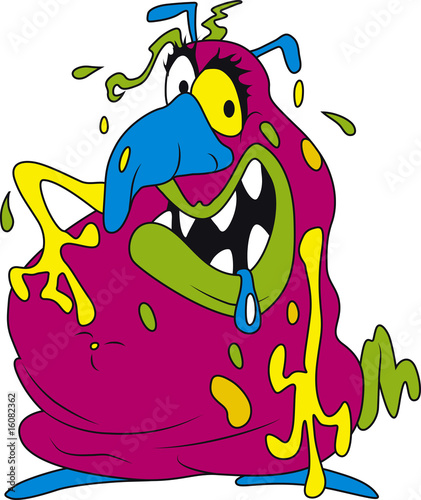 We are amidst a chronic disease epidemic. Currently, over a third of our adult population is obese and the number of children with obesity and adult-associated illnesses continues to rise. In other words, our aging population is becoming unhealthier and sickness is starting earlier.
Conventional treatment for obesity has been to eat less, exercise more, and to avoid harmful things, such as smoking and alcohol. It's true that diet and exercise have a profound effect on health. Just changing these factors alone could positively impact the negative statistics above. In fact, I just read a research article in the Journal of Applied Physiology of how exercise improved the functioning of healthy cholesterol. (1)
However, it is my belief, and many other experts' opinions, that something more is going on here. This trend in obesity, that's affecting our populations' health and waist lines, cannot just be accounted for by bad diets and sedentary lifestyles. An overlooked factor may be our environmental exposures.
The Third Generation is Now
In this month's Institute for Functional Medicine's hot topic, Joel Dahms, IFM Program Coordinator, reviewed a recent article in the British Medical Journal (BMJ) on the effect of exposure to the pesticide dichlorodiphenyltrichloroethane (DDT) and health. Although DDT was banned in 1972 in the United States, it is still used in some countries and remains in our environment. This rodent study analyzed three generations of pesticide exposure and found that the most significant negative effect on obesity wasn't on the generation that was directly exposed. Rather, the grandchildren of that generation were most impacted. This was also true in relation to kidney, prostate, and ovarian diseases. (2)
The conclusion of this  BMJ article was that the focus of over-nutrition as the sole cause of obesity is probably not accounting for the epidemic, but that environmental exposures are likely a big contributor. It is interesting to note that our children today are between the third and fourth generation of exposures. (3, 4).
It's a Gender Thing
An article in the San Francisco Chronicle explored how environmental exposures were linked to premature puberty. The study was based on findings from over 1,000 of early developing females.  The researchers found that obesity was the major predictor of younger puberty age and that environmental exposure had a major role in weight gain.
Janice Barlow, executive director of Zero Breast Center, believes that research that helps understand the cause of obesity, not just the link between the two, could provide solutions to prevent early-onset puberty and its connection to higher risk for breast cancer. (5)
In the aspect of male hormonal health, Eric Goldman reported on the negative impact of environmental toxicants. In his article in Holistic Primary Care, the pesticide atrazine and the chemical phthalates, which are found in plastics and paints, were found to be associated with male obesity rates. (6)
Hormonal Harm
Obesity isn't the only concern with environmental exposure to chemicals. A recent article in the New York Times found a correlation between pesticide exposure to mirex and beta HCH on endometriosis occurrence in women. These pesticides were previously banned, yet are still found in some fish and dairy products.
The study participants involved 248 women who were surgically confirmed to have endometriosis compared to 538 healthy controls. Those who had the highest levels of mirex had a 50% chance of endometriosis and those with the highest levels of beta HCH had a 30-70% increased risk.
Kristen Upson the lead author, who was a predoctoral fellow at the Fred Hutchinson Cancer Research Center was quoted as saying: (7)
 "Persistent environmental chemicals," she added "even those used in the past, may affect the health of the current generation of reproductive-age women."
YIKES! Do I Have to Live in a Bubble?
No, you don't have to live in a bubble. But, considering there are over 80,000 chemicals in our environment, and the majority aren't tested for safety, it's important to take some basic precautions. I've listed some below:
Eat Organic to avoid pesticides, herbicides, and GMOs.

Use a filtered water system.

Diffuse therapeutic Essential Oils which help neutralize, kill airborne toxins, and increase oxygenation to our brain. (For information on ordering these oils, please contact our clinic).
Use Safe and Organic Personal Care Products and Household Items.

Work with your wellness practitioner to find the nutrients you need to support your body's detoxifying, elimination, and immune system. Examples of nutrients include: amino acids from healthy protein sources, antioxidants such as coQ10, fiber, probiotics, and vitamins and minerals (such as vitamin C, E, B, magnesium, and selenium).
For more information, read about the Top 12 Hormone Disruptors and How to Avoid Them on my upcoming Saratoga.com blog.
References:
(1) Roberts, C., Katiraie, M, Croymans, D, Yang, O, & Kelesidis, T. Untrained Young Men Have Dysfunctional HDL Compared to Strength Trained Men Irrespective of Body Weight Status. Journal of Applied Physiology July 25, 2013. doi: 10.1152/japplphysiol.00359.2013
(2) Dahms, J. Is DDT Exposure Behind the Current Rise in Obesity? Hot Topics: November 2013 Functional Medicine Connections. functionalmedicine.org. November 2013.
(3) Skinner, M, Manikkam, M,  Tracey, R, Guerrero-Bosagna, C, Haque, M & Nilsson, E. Ancestral dichlorodiphenyltrichloroethane (DDT) exposure promotes epigenetic transgenerational inheritance of obesity. BMC Medicine 2013, 11:228 doi:10.1186/1741-7015-11-228
(4) Barboza, T. Ancestors' Exposure To DDT Linked To Obesity. Los Angeles Times (sfgate.com). October 23, 2013.
(5) Victoria Colliver. Early onset of puberty in girls linked to obesity. San Francisco Chronicle (sfgate.com). November 3, 2013. http://www.sfgate.com/health/article/Early-onset-of-puberty-in-girls-linked-to-obesity-4952063.php
(6) Goldman, E. The Obesity Epidemic: It's a Guy Thing .Upshots: Holistic Primary Care October 2013. holisticprimarycare.net.October 30, 2013.
(7) Bakalar, N. Pesticides Linked to Endometriosis. NY Times. November 5, 2013. http://well.blogs.nytimes.com/2013/11/05/pesticides-linked-to-endometriosis/?partner=rss&emc=rss&_r=1
Announcements and News: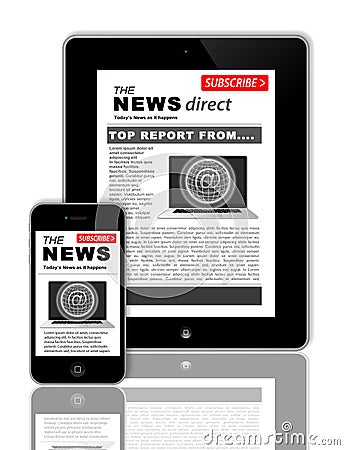 1.Current Clients: Have you had symptom review?
My new client forms are updated and it's time for us to re-evaluate. Remember that 4 page symptom questionnaire you filled out when you first came in? If it's been over 6 months, feel free to re-fill it out and bring it to your next consult (or email it to me prior). I want to make sure we are getting where you want to go!
2. Antibiotic Resistance is on the Rise, it's time to protect our bodies and love them back into health.
My upcoming blog will be on which essential oils to use with microbe resistant bugs. I will also be hosting a teleconference with a special guest on this topic within the next month. See my homepage our Facebook Page for details.
3. The Never Ending Story….
You guys know I love you.  That's why I take only a certain amount of people in a day, so I can give my peeps the best care and why I research like crazy to always give you the best information in integrative health for my readers.
"So, when will your book to be out!?" you might ask.
Well, the "final manuscript" is still in the editing phase and should be submitted within the next month or so! 🙂