By Sarah A LoBisco, ND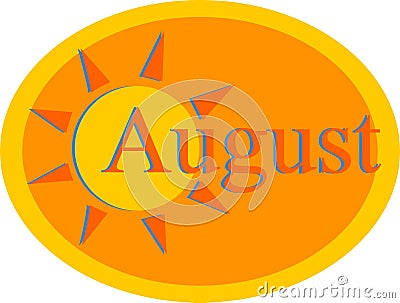 As Labor Day approaches and the kiddies are "sportin'" their new backpacks, iPads, and tablets, it's hard to believe that another month has passed since I released July's Top Reads.
In my continued effort to keep myself and my favorite readers (you) on top of the latest news in holistic & natural health, nutrigenomic medicine, and important drug updates, while keeping it easy for you (as I relish in my geek-feast), I offer you…
My latest compilation of Top Reads for August 2013!
As always, I took the liberty of highlighting the essential points for your eye ease.
Remember…this blog is meant as a "skim-through" and "go-as-deep-as-you-like" reading event. It's for your own party of one and stress from information overload is not the goal.

Still, for you health info junkies, if you are interested in learning more, go ahead and read the full excerpt. For extra credit, you can also click the source link and read the whole, darn, awesome article!

Here's the Scrumptious Summary Headliners of the Top News of the Month:

HEALTH NEWS: Gluten Free GETS DEFINED, NYC Prescribes Healthy Foods as a Prescription, The Question Arises: Is Cancer Diagnosis Over-Hyped! and Updates on Mammography and Women's Health
NUTRIGENOMICS: A Clinical Trial Studies The Use of Curcumin for Diabetes, Broccoli for Cancer Prevention (Shocking!?), and The Many Benefits of Fish Oil for Many Health Concerns
DRUG UPDATES: Generic Drugs Get Immunity from Lawsuits?, The Tylenol Scare, and What to Do About the Super-Crazy-Crazy-Super Bugs!
 Enjoy!
(And if you still crave more, check out my blog on the link between your Smile and your wellness!)

HEALTH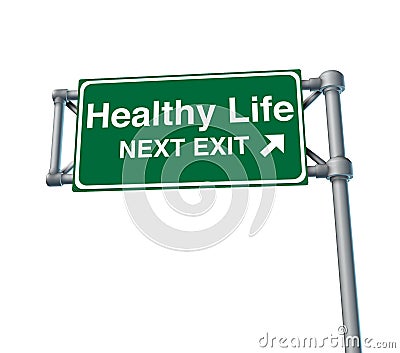 Gluten Free Defined!
The official government designation came nine years after Congress asked the agency to establish a uniform definition for companies wishing to label their products gluten-free and five years after the deadline set by lawmakers.
In the interim, manufacturers have continued to leap into the lucrative and exploding market for foods without gluten, a protein found in barley, wheat and rye. Although several independent organizations certify products as gluten-free, until Friday there was no government standard for what it takes to earn that label, leaving companies to make their own determinations.
At the same time, the number of diagnoses of celiac disease in Americans has increased. Celiac disease is an autoimmune condition in which consuming gluten can damage the lining of the small intestine and contribute to a range of health issues, from gastrointestinal problems to increased risk for osteoporosis, infertility, miscarriages and certain types of cancer.
About 3 million Americans, or about 1 in 133, suffer from celiac disease, according to the National Foundation for Celiac Awareness. An estimated 18 million are gluten-sensitive, meaning exposure to the protein can cause such symptoms as headaches, fatigue and joint pain.
The rule published Friday by the FDA says that for a product to be marketed as gluten-free, it must contain less than 20 parts per million of gluten. It also requires that any foods labeled "free of gluten," "without gluten" and "no gluten" meet the same standard. The agency said it settled on that figure partly because it's difficult to reliably detect gluten at lower levels and because some celiac experts and previous research suggest that most people who have the disease can tolerate trace amounts of gluten without adverse effects.
Although many foods now marketed as gluten-free already meet the new federal guidelines, manufacturers will have a year to comply with the new rule.
Dennis, B. Nine years after Congress's request, FDA defines 'gluten-free'. WashingtonPost.com. August 2, 2013. http://www.washingtonpost.com/national/health-science/9-years-after-congresss-request-fda-defines-gluten-free/2013/08/01/cfeb2c08-faef-11e2-a369-d1954abcb7e3_story.html?wprss=rss_health-science
A Prescription for Fruits and Vegetables?!
New York City and has taken a step in the right direction with our health system; recently introducing a new program that could change the obesity epidemic that is happening in the US. Dubbed the "Fruit and Vegetables Prescription Program." It allows doctors to "prescribe" fresh fruit and vegetables to overweight or obese patients by giving them "Health Bucks" that are redeemable at local farmer's markets.
This program makes New York City the largest U.S. city to officially acknowledge that fruits and vegetables have a role to play in preventing chronic degenerative disease — an idea that the FDA insists is not appropriate. According to the FDA, there is no such thing as any fruit, vegetable, supplement or superfood that has any ability whatsoever to prevent, treat or cure any disease.
We know the FDA's belief is no longer valid in terms of present-day knowledge about nutrition and disease, but it's still federal policy. And according to the FDA, the mere "prescribing" of a food as something to prevent obesity automatically transforms that food into a "drug." Under current FDA regulations, technically, NYC is guilty of promoting "unapproved drugs" which are really just fruits and vegetables. Unfortunately that is how the system works at present.
          …
New York doesn't seem to be letting the FDA's outdated perspective stop it from pursuing the "Fruits and Vegetables Prescription Program," however. Deputy Mayor Linda Gibbs and Health Commissioner Thomas Farley announced the program last week, and by all accounts the program has been met with widespread approval. It allows families that are prescribed the Health Bucks to redeem them for fresh produce at over 140 New York City farmer's markets.
Adams, M. Breaking News: NYC Takes A Step Towards Fighting Obesity.HungryforChange. (Source: naturalnews.com). July 28, 2013. http://www.hungryforchange.tv/article/breaking-news-nyc-takes-a-step-towards-fighting-obesity
Is the Cancer Scare Overhyped by Terminology?
A group of experts advising the nation's premier cancer research institution has recommended changing the definition of cancer and eliminating the word from some common diagnoses as part of sweeping changes in the nation's approach to cancer detection and treatment.
The recommendations, from a working group of the National Cancer Institute, were published on Monday in The Journal of the American Medical Association. They say, for instance, that some premalignant conditions, like one that affects the breast called ductal carcinoma in situ, which many doctors agree is not cancer, should be renamed to exclude the word carcinoma so that patients are less frightened and less likely to seek what may be unneeded and potentially harmful treatments that can include the surgical removal of the breast.
The group, which includes some of the top scientists in cancer research, also suggested that many lesions detected during breast, prostate, thyroid, lung and other cancer screenings should not be called cancer at all but should instead be reclassified as IDLE conditions, which stands for "indolent lesions of epithelial origin."
While it is clear that some or all of the changes may not happen for years, if it all, and that some cancer experts will profoundly disagree with the group's views, the report from such a prominent group of scientists who have the backing of the National Cancer Institute brings the discussion to a higher level and will most likely change the national conversation about cancer, its definition, its treatment and future research.
Parker-Pope, T. Scientists Seek to Rein In Diagnoses of Cancer. New York Times [online]. July 29, 2013. http://well.blogs.nytimes.com/2013/07/29/report-suggests-sweeping-changes-to-cancer-detection-and-treatment/?partner=rss&emc=rss&_r=1
Weighing the Pluses and Minuses of Screening Mammography
Dr Gilbert Welch in his BMJ editorial, says the following about mammography screening for  cancer:
•1 in 1,000 women annually screened for 10 years will avoid dying from breast cancer.
•2 to 10 women will be over-diagnosed and treated needlessly
•10 to 15 women will be told they have breast cancer earlier than they would otherwise have been told, but this will not affect their prognosis.
•100 to 500 women will have at least one "false alarm" (about half of these women will undergo a biopsy)
Dach, J. Rethinking Pink and Screening Mammography. GreenMedInfo.com. August 2, 2013. http://www.greenmedinfo.com/blog/rethinking-pink-and-screening-mammography?utm_source=GreenMedInfo+Weekly&utm_campaign=43f61b80f0-Greenmedinfo&utm_medium=email&utm_term=0_62bb7ef31e-43f61b80f0-86825417
Breast Implants and Cancer Risk
Women with cosmetic breast implants who develop breast cancer have a higher risk of being diagnosed with nonlocalized breast tumors and have lower breast-cancer-specific survival than women without implants, according to a systematic review and meta-analysis published online April 30 in BMJ. However, study limitations warrant caution when interpreting the results.
"In the United States…cosmetic breast augmentation was the most commonly performed cosmetic surgical procedure in 2011; 307 000 surgeries were performed, an increase of approximately 800% compared with the early 1990s," write Eric Lavigne, from Centre de recherche du CHU de Québec, Faculté de médecine, Université Laval, in Quebec City, Canada, and colleagues. "Although breast augmentation is popular, controversies about the long term health effects of breast implants remain."
Most evidence from epidemiological studies suggests that cosmetic breast implants are not associated with increased risk for breast cancer. However, the radio-opacity of cosmetic breast implants impairs mammographic visualization of breast tissue, potentially hindering detection of breast cancer at an early stage.
Barclay, L. Breast Implants Linked to Poorer Survival From Breast Cancer. Medscape Medical News. May 1, 2013. http://www.medscape.com/viewarticle/803482?src=wnl_edit_specol
Cofounders to Caution on Breast Implant Meta-Analysis
Abstract Conclusions: The research published to date suggests that cosmetic breast augmentation adversely affects the survival of women who are subsequently diagnosed as having breast cancer. These findings should be interpreted with caution, as some studies included in the meta-analysis on survival did not adjust for potential confounders. Further investigations are warranted regarding diagnosis and prognosis of breast cancer among women with breast implants.
Lavigne, M. et al. Breast cancer detection and survival among women with cosmetic breast implants: systematic review and meta-analysis of observational studies. BMJ 2013; 346. April 2013. doi: http://dx.doi.org/10.1136/bmj.f2399
What Do the British Say About HRT?
After receiving sufficient information from her health professional to make a fully informed choice, each woman should decide whether to use HRT.
The clinician should individualize the HRT dosage, regimen, and duration and reassess risks and benefits annually.
One of the main indications for HRT in postmenopausal women is relief of vasomotor symptoms, which are most effectively relieved by estrogen.

If menopausal symptoms persist, the benefits of HRT usually outweigh the risks. Therefore, the duration of HRT usage should not be subject to arbitrary limits.

When prescribed to women younger than 60 years, HRT has a favorable benefit/risk profile.
Women with premature ovarian insufficiency must be encouraged to use HRT, at least until the average age of the menopause.

If women older than 60 years opt for HRT, they should start with lower doses, preferably via the transdermal route.

Routine management of all women in the menopause transition and beyond should include optimization of diet and lifestyle. (I LOVE THIS!)

Pharmacological alternatives to HRT may include selective serotonin reuptake inhibitors such as fluoxetine and paroxetine for vasomotor symptoms, venlafaxine, gabapentin, and possibly clonidine.

Phytoestrogens offer some benefits for symptom relief and on the skeletal and cardiovascular systems.
Laurie Barclay. HRT Use: New Guidelines From the British Menopause Society. Medscape Medical News. ?May 24, 2013. http://www.medscape.com/viewarticle/804778?src=nl_crb&uac=146852BY
Gene mutations caused by a father's lifestyle can be inherited by multiple generations
New research in The FASEB Journal suggests that moderate paternal exposures, such as cigarette smoking, can increase the number of mutations transmitted to their children, and even the next generation
Bethesda, MD — Gene mutations caused by a father's lifestyle can be inherited by his children, even if those mutations occurred before conception. What's more, these findings show that mutations in the germ-line are present in all cells of the children, including their own germ cells. This means that a father's lifestyle has the potential to affect the DNA of multiple generations and not just his immediate offspring. These findings were published in the July 2013 issue of The FASEB Journal.
"Our study should be regarded as a pilot study," said Roger Godschalk, Ph.D., a researcher involved in the work from the Department of Toxicology and the School for Nutrition, Toxicology and Metabolism at Maastricht University in the Netherlands. "We hope that our findings support the initiation of new, more elaborate studies that investigate the role of daily life exposures on germ-line mutations transmitted to offspring."
Mooneyhan, C.Gene mutations caused by a father's lifestyle can be inherited by multiple generations. Eurekalert.org.July 1, 2013.http://www.eurekalert.org/pub_releases/2013-07/foas-gmc070113.php
Gut Composition and Blood Type Could Provide Clues For Individualizing Medicine
Abstract
Background
The mucus layer covering the human intestinal epithelium forms a dynamic surface for host-microbial interactions. In addition to the environmental factors affecting the intestinal equilibrium, such as diet, it is well established that the microbiota composition is individually driven, but the host factors determining the composition have remained unresolved.
Results
In this study, we show that ABO blood group is involved in differences in relative proportion and overall profiles of intestinal microbiota. Specifically, the microbiota from the individuals harbouring the B antigen (secretor B and AB) differed from the non-B antigen groups and also showed higher diversity of the Eubacterium rectale-Clostridium coccoides (EREC) and Clostridium leptum (CLEPT) -groups in comparison with other blood groups.
Conclusions
Our novel finding indicates that the ABO blood group is one of the genetically determined host factors modulating the composition of the human intestinal microbiota, thus enabling new applications in the field of personalized nutrition and medicine.
Note: The above can be summarized as your blood type effects the type of bugs that find your gut a happy home!
Harri Mäkivuokko, et al. Association between the ABO blood group and the human intestinal microbiota composition.  MC Microbiol. 2012; 12: 94. Published online 2012 June 6. doi:  10.1186/1471-2180-12-94 PMCID: PMC3485159
We Interrupt Your Brain for a Little Intrigue…
The Science of the Stars Impact on Sleep
Between 2000 and 2003, he and his colleagues had collected data on the sleep patterns of 33 healthy volunteers for an unrelated study. Using electroencephalograms, which measure brain activity, they recorded how deep and how long each participant's nightly sleep was in a controlled, laboratory setting.
Years after the initial experiment, the scientists reexamined the data for correlations with moon cycles. Their findings showed a striking association between poor sleep and lunar cycles.
In the few days before and after a full moon, for example, people took an average of five extra minutes to fall asleep, slept 20 minutes less per night and had 30 percent less deep sleep. Moreover, around the time of the full moon, the volunteers recorded poorer sleep, the scientists reported last week in the journal Current Biology.
"This paper showed that it's possible to detect a correlation between the human sleep cycle and lunar phases," said neuroscientist Kristin Tessmar-Raible of the Max F. Perutz Laboratories in Vienna, who was not involved in the new work "And the question now is: What is the mechanism behind this?"
Because the study participants hadn't been able to see the moon, increased light levels didn't cause the effect, at least not entirely. More likely, the effect is influenced only slightly by light or other external factors and is maintained internally, Cajochen speculates.
Science Now. Study links lunar cycles and human sleep patterns. Washington Post. July 29, 2013. http://www.washingtonpost.com/national/health-science/study-links-lunar-cycles-and-human-sleep-patterns/2013/07/29/a0d06238-f55b-11e2-a2f1-a7acf9bd5d3a_story.html?wprss=rss_health-science
NUTRIGENOMICS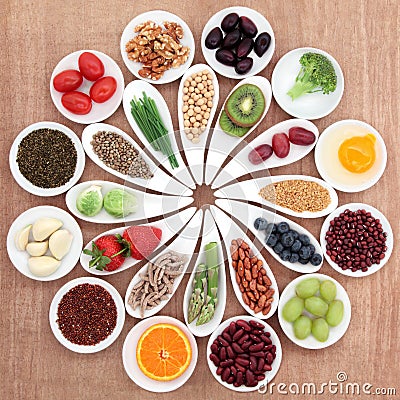 Curcumin Trial Shows Promise for Assisting Diabetics
A 9-month curcumin intervention in a prediabetic population significantly lowered the number of prediabetic individuals who eventually developed T2DM. In addition, the curcumin treatment appeared to improve overall function of ?-cells, with very minor adverse effects. Therefore, this study demonstrated that the curcumin intervention in a prediabetic population may be beneficial.
Somlak Chuengsamarn, Suthee Rattanamongkolgul, Rataya Luechapudiporn, Chada Phisalaphong, Siwanon Jirawatnotai. Curcumin extract for prevention of type 2 diabetes. Diabetes Care. 2012 Nov ;35(11):2121-7. http://care.diabetesjournals.org/content/35/11/2121.full
Is Broccoli for Cancer Prevention?
Three-day-old broccoli sprouts contain 10-100 times higher levels of sulforaphane than a mature head of broccoli.  Just one ounce of broccoli sprouts contains as much sulforaphane as one-and-a-half pounds of broccoli.  Broccoli sprouts been proven to be very effective in reducing breast cancer risks.
A University of Illinois study published in The British Journal of Nutrition suggests that combining broccoli with broccoli sprouts may make the vegetable's anti-cancer effect almost twice as powerful.
According to Elizabeth Jeffery, a professor of nutrition at the University, it takes only three to five servings of broccoli per week to obtain the cancer prevention benefits.
King, M. How To Get More Cancer Protection From Your Broccoli.GreenMed Info.com. July 28, 2013. http://www.greenmedinfo.com/blog/how-get-more-cancer-protection-your-broccoli?utm_source=GreenMedInfo+Weekly&utm_campaign=adcf46562f-Greenmedinfo&utm_medium=email&utm_term=0_62bb7ef31e-adcf46562f-86825417
One Molecule, Present in Many Good Foods, Could be Potent Anti-Cancer Tool

Apigenin, a naturally occurring plant flavone, abundantly present in common fruits and vegetables is recognized as a bioactive flavonoid shown to possess anti-inflammatory, antioxidant and anticancer properties. Epidemiologic studies suggest that a diet rich in flavones is related to a decreased risk of certain cancers, particularly cancers of the breast, digestive tract, skin, prostate and certain hematological malignancies. It has been suggested that apigenin may be protective in other diseases that are affected by oxidative process such as cardiovascular and neurological disorders, although more research needs to be conducted in this regard. Human clinical trials examining the effect of supplementation of apigenin on disease prevention have not been conducted although there is considerable potential for apigenin to be developed as a cancer chemopreventive agent.
Sanjeev, S. & Sanjay Gupta, S. Apigenin: A Promising Molecule for Cancer Prevention. Pharm Res. 2010 June; 27(6): 962–978. Published online 2010 March 20. doi:  10.1007/s11095-010-0089-7. PMCID: PMC2874462
Fish Oil and Cystic Fibrosis (CF) Link

Patients and models of cystic fibrosis (CF) exhibit consistent abnormalities of polyunsaturated fatty acid composition, including decreased linoleate (LA) and docosahexaenoate (DHA) and variably increased arachidonate (AA), related in part to increased expression and activity of fatty acid desaturases. These abnormalities and the consequent CF-related pathologic manifestations can be reversed in CF mouse models by dietary supplementation with DHA. However, the mechanism is unknown. This study investigates this mechanism by measuring the effect of exogenous DHA and eicosapentaenoate (EPA) supplementation on fatty acid composition and metabolism, as well as on metabolic enzyme expression, in a cell culture model of CF. We found that both DHA and EPA suppress the expression and activity of ?5- and ?6-desaturases, leading to decreased flux through the n-3 and n-6 PUFA metabolic pathways and decreased production of AA. The findings also uncover other metabolic abnormalities, including increased fatty acid uptake and markedly increased retroconversion of DHA to EPA, in CF cells. These results indicate that the fatty acid abnormalities of CF are related to intrinsic alterations of PUFA metabolism and that they may be reversed by supplementation with DHA and EPA.
Njoroge SW, Laposata M, Katrangi W, Seegmiller AC. DHA and EPA reverse cystic fibrosis-related FA abnormalities by suppressing FA desaturase expression and activity. J Lipid Res. 2012 Feb;53(2):257-65. doi: 10.1194/jlr.M018101. Epub 2011 Nov 16.
DHA Turns off the Switch for Inflammation
Bethesda, MD—Chronic inflammation is a major factor in a wide range of problems from arthritis to cardiovascular disease, and DHA (found in fish oil) is known to temper this problem. A new research report appearing in the July 2013 issue of The FASEB Journal, helps explain why DHA is important in reducing inflammation, and provides an important lead to finding new drugs that will help bring people back to optimal health. Specifically, researchers found that macrophages (a type of white blood cell) use DHA to produce "maresins," which serve as the "switch" that turns inflammation off and switches on resolution.
…
To make this discovery, Serhan and colleagues deconstructed the biosynthetic pathway for maresin biosynthesis and found that human macrophages are responsible for converting DHA to the novel epoxide intermediate "13S, 14S-epoxy-maresin." Then, they learned how to synthesize the molecule and found that maresins caused macrophages to change their "type" so they no longer caused inflammation (switching them from M1 to M2 phenotypes).
Mooneyhan, C. Harvard and USC scientists show how DHA resolves inflammation: New research in The FASEB Journal suggests that fish oil DHA is used to create Maresins, which cause macrophages to 'turn off' inflammation. EurekAlert.com. http://www.eurekalert.org/pub_releases/2013-07/foas-hau070113.php. July 1, 2013.
Fish Oil Prevents Fracture Risk
Omega-3 (n-3) and omega-6 (n-6) polyunsaturated fatty acids (PUFA) in red blood cells (RBCs) are an objective indicator of PUFA status and may be related to hip fracture risk. The primary objective of this study was to examine RBC PUFAs as predictors of hip fracture risk in postmenopausal women. A nested case-control study (n?=?400 pairs) was completed within the Women's Health Initiative (WHI) using 201 incident hip fracture cases from the Bone Mineral Density (BMD) cohort, along with 199 additional incident hip fracture cases randomly selected from the WHI Observational Study. Cases were 1:1 matched on age, race, and hormone use with non-hip fracture controls. Stored baseline RBCs were analyzed for fatty acids using gas chromatography. After removing degraded samples, 324 matched pairs were included in statistical analyses. Stratified Cox proportional hazard models were constructed according to case-control pair status; risk of fracture was estimated for tertiles of RBC PUFA. In adjusted hazard models, lower hip fracture risk was associated with higher RBC ?-linolenic acid (tertile 3 [T3] hazard ratio [HR]: 0.44; 95% confidence interval [CI], 0.23-0.85; p for linear trend 0.0154), eicosapentaenoic acid (T3 HR: 0.46; 95% CI, 0.24-0.87; p for linear trend 0.0181), and total n-3 PUFAs (T3 HR: 0.55; 95% CI, 0.30-1.01; p for linear trend 0.0492). Conversely, hip fracture nearly doubled with the highest RBC n-6/n-3 ratio (T3 HR: 1.96; 95% CI, 1.03-3.70; p for linear trend 0.0399). RBC PUFAs were not associated with BMD. RBC PUFAs were indicative of dietary intake of marine n-3 PUFAs (Spearman's rho?=?0.45, p?<?0.0001), total n-6 PUFAs (rho?=?0.17, p?<?0.0001) and linoleic acid (rho?=?0.09, p?<?0.05). These results suggest that higher RBC ?-linolenic acid, as well as eicosapentaenoic acid and total n-3 PUFAs, may predict lower hip fracture risk. Contrastingly, a higher RBC n-6/n-3 ratio may predict higher hip fracture risk in postmenopausal women.
Orchard TS, et al. The association of red blood cell n-3 and n-6 fatty acids with bone mineral density and hip fracture risk in the women's health initiative. J Bone Miner Res. 2013 Mar;28(3):505-15. doi: 10.1002/jbmr.1772.
Gingko to Aid for Stroke
A new study published in the Journal of Stroke and Cerebrovascular Disease confirms that extracts of one of the oldest plants in existence today, the 'living fossil' known as Gingko biloba, protects against stroke-related neurologic deficits in human subjects.[1]
Researchers at the University of Medical Sciences, Tabriz, Iran, lead a double-blind, placebo-controlled, randomized controlled trial, in order to assess the efficacy of Gingko biloba on functional outcome in patients with acute stroke. In order to measure functional outcome they used The National Institutes of Heath Stroke Scale (NIHSS), a 15-item neurologic examination stroke scale used to evaluate the effect of acute cerebral infarction on the levels of consciousness, language, neglect, visual-field loss, extraocular movement, motor strength, ataxia, dysarthria, and sensory loss.[2]
Ji, S. New Study Confirms Gingko Biloba Aids Stroke Recovery. GreenMedInfo.com. July 31, 2013. http://www.greenmedinfo.com/blog/new-study-confirms-gingko-biloba-aids-stroke-recovery?utm_source=GreenMedInfo+Weekly&utm_campaign=adcf46562f-Greenmedinfo&utm_medium=email&utm_term=0_62bb7ef31e-adcf46562f-86825417
DRUGS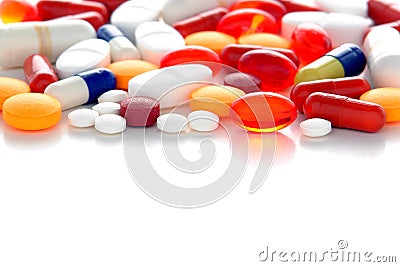 Generic Drugs Get Immunity From Lawsuits
The U.S. Supreme Court ruled on Monday that generic drugmakers cannot be sued under state law for adverse reactions to their products, a decision that consumer advocates called a blow to patient safety.
In a 5-4 vote, the court ruled for Mutual Pharmaceutical Co, owned by Sun Pharmaceutical Industries Ltd, overturning a multimillion-dollar jury award to a badly injured patient in New Hampshire who alleged a generic drug she had taken was unsafe based on its chemical design.
The majority opinion, written by Justice Samuel Alito, said the state's law could not run against federal laws on prescription medicines whose design has been approved by the U.S. Food and Drug Administration.
A Supreme Court ruling in 2011 found that pharmaceutical companies that make branded drugs are liable for inadequacies in safety warnings of a medicine's label, but not the makers of cheaper copies of those medicines.
Consumer watchdog group Public Citizen said the Supreme Court decision on Monday undermines patient safety at a time when about 80 percent of U.S. prescriptions are filled with generic medicines.
Hurley, L & Berkrot, H. PDATE 3-U.S. justices block generic drug liability lawsuits. Reuters. June 24, 2013. http://www.reuters.com/article/2013/06/24/usa-court-generics-idUSL2N0F00K820130624
Is Tylenol too Toxic?
Acetaminophen is the only remaining member of the class of drugs known as "aniline analgesics" that is still on the market. The rest were discontinued long ago. Acetaminophen only blocks the feelings of pain and reduces fever, it exerts no significant anti-inflammatory action.
Acetaminophen is very hard on the liver and is known to reduce the liver's store of the important detoxifying aid and antioxidant glutathione. When acetaminophen is combined with alcoholic drinks or other compounds toxic to the liver including other medications, its negative effects on the liver are multiplied. It should definitely not be used in anyone with impaired liver function.
Acetaminophen is often the drug of choice in children to relieve fever. However, use for fever in the first year of life is associated with an increase in the incidence of asthma and other allergic symptoms later in childhood. Asthma appears to be another disease process that is influenced greatly by antioxidant mechanisms. Acetaminophen severely depletes glutathione levels not only in the liver, but presumably other tissues as well and should definitely not be used in people with asthma.
New Data
On August 1, 2013 the FDA released a notification on acetaminophen that it is now associated with rare, but severe and sometimes fatal skin reactions even at recommended dosages.
…
The FDA's solution is that they will now require that a warning be added to the labels of prescription drug product s containing acetaminophen to address the risk of serious skin reactions. FDA will also request that manufacturers of OTC acetaminophen drug products to add a warning about serious skin reactions to the product labels.
Murray, M. The Dangers of Tylenol: Is it Time for the FDA to Remove it From the Market?GreenMedInfo.com. August 8, 2013. http://www.greenmedinfo.com/blog/dangers-tylenol-it-time-fda-remove-it-market?utm_source=GreenMedInfo+Weekly&utm_campaign=3477956af5-Greenmedinfo&utm_medium=email&utm_term=0_62bb7ef31e-3477956af5-86825417
Tylenol's Second Warning This Year-Skin Damaging Effects (Ouch!)
Acetaminophen, a fever and pain reliever that is one of the most widely used medicines in the U.S., can cause rare but serious skin reactions, warns the Food and Drug Administration (FDA).
Although rare, possible reactions to acetaminophen include three serious skin diseases whose symptoms can include rash, blisters and, in the worst case, widespread damage to the surface of skin. If you are taking acetaminophen and develop a rash or other skin reaction, stop taking the product immediately and seek medical attention right away.
US Food and Drug Administration. FDA Warns of Rare Acetaminophen Risk. FDA.gov. August 2, 2013.
The Rise of the Super-Bugs!
The documentary Rise of the Superbugs details why antibiotic overuse is leading to the emergence of deadly superbugs

New Delhi metallo-beta-lactamase 1, or NDM-1, is a gene that confers 'super resistance' to a growing number of lethal antibiotic-resistant bacterial infections in India and at least 35 other countries

Extensively drug-resistant tuberculosis (XDR TB), which has a 40 percent mortality rate, is also on the rise around the globe

Drug companies have little financial incentives to create new antibiotics to replace those that germs have grown resistant to, therefore few new alternatives are in the works

We're now facing the perfect storm to take us back to the pre-antibiotic age, and if this occurs significant casualties are to be expected. Thankfully, there is a lot you can do to take control of your health and fend infection off naturally.
Mercola, J. Documentary: Rise of the Superbugs.  Mercola.com. August 17, 2013. http://articles.mercola.com/sites/articles/archive/2013/08/17/superbugs-antibiotic-overuse.aspx?e_cid=20130817Z1_DNL_art_1&utm_source=dnl&utm_medium=email&utm_content=art1&utm_campaign=20130817Z1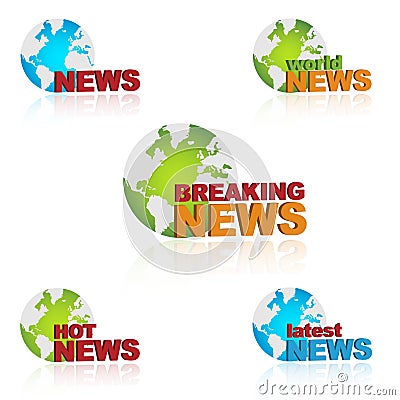 Announcements and News:
1. Do you like what you read here?
I post updates on news that may not make my blogs on my Facebook page.

Join us and share your thoughts! I would love to "meet" you!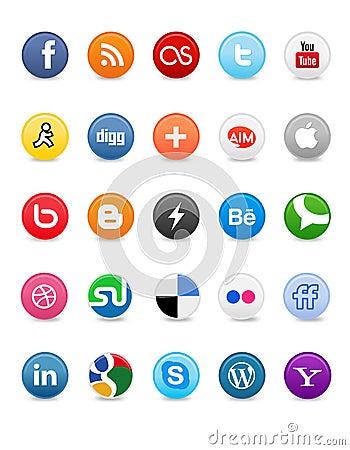 My new BREAKFREE MEDICINE Facebook Page
I am very happy to report that BREAKFREE Medicine is enjoying a burst of energy! As well as enjoying all of my beautiful clients, getting my book ready for publishing, I've also been working diligently on upgrading my website. I am excited to be able to unleash it with new and exciting program offers.

These programs will provide virtual group support offerings to boost success for participants in lifestyle transitions, provide a community to nourish growth, and bring heart connections back into healing!
So watch for this in the upcoming months.
2. Clients: Phone Consultation Update:
Due to increasing travel, writing, training, presentations, an increased national clientele, and research, I will be transitioning to asking more of my clients to reap the benefits of phone consultations! Office appointments will still be available but will not be as flexible with times for phone meetings.
3. Book of the Month: Mind Over Medicine by Lissa Rankin, MD
Dr. Rankin reveals her discovery that the health care she had been taught to practice was missing something crucial: a recognition of the body's innate ability to self-repair and an appreciation for how we can control these self-healing mechanisms with the power of the mind. She empowers you to make your own Diagnosis, write your own Prescription, and create a clear action plan designed to help you make your body ripe for miracles.
My blog on Dr. Lissa Rankin's Health Health Care Now Website
4. Visit me on Dr. Oz's Sharecare